Analyze Your Shipping Data in Multiple Dimensions
Graph Your Transportation Spend and Get Deeper Insights
ShipConsole, the premier shipping solution for Oracle Applications, is now fully integrated with a BI solution letting you analyze your shipping data in multiple dimensions. For instance, you can graph your transportation spend by customer, region, carrier, service level or some other metric of your choice, and drill down into the details.
Topic: Business Intelligence for Your Shipping Data
Speakers:
Ajay Kapur, VP, Product Development, ShipConsole LLC
Brian Broyles, Senior Supply Chain Consultant, ShipConsole LLC
This is in addition to increased shipping efficiency, reduced shipping costs, improved customer loyalty, freight audit reports and mobile access to shipment status and proof-of-delivery with a one-stop, multicarrier Oracle-validated shipping solution.
All this is available in our SaaS, pay-as-you-go model with no upfront hardware or software investment.
Who should watch?
Supply chain professionals
Procurement professionals
Oracle E-Business Suite Users/Architects
ERP Directors/Managers, Finance Directors/Managers
Professionals from the shipping and logistics industry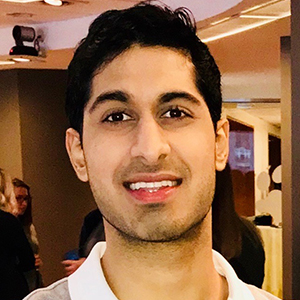 Aryaman Nichani is the Head of Innovation at ShipConsole. Prior to ShipConsole, Aryaman was the Founder and CEO of ZealMe Incorporated, an artificial intelligence and messaging start up. He successfully sold ZealMe's technology in 2018. Aryaman has five years of experience in the startup industry and has lived in Silicon Valley, NYC, Bangalore and Boston.
Aryaman attended Trinity College in Hartford, CT where he studied Computer Science and Behavioral Economics. He has also taken courses in Blockchain Technology and Business Management at the Harvard Division of Continuing Education.