Peak shipping season is here, and it's important to be prepared if you are looking to avoid shipping delays and keep up with demand. Businesses are bracing themselves for the influx of holiday orders starting around Thanksgiving and continuing into early January.
There are actually four shipping peak seasons throughout the year, and each one lasts about six weeks.
The first peak occurs during the summer, around July 4th
The second peak occurs during the fall (September through November)
The third peak occurs during the winter (December through February). This is the most important shipping peak of the year
Finally, the fourth peak occurs during the onset of spring (March through May)
According to the National Retail Federation (NRF), nearly half of retail sales occur during the holiday season. How do you prepare for high shipping volumes? One way is to leverage technology to improve supply chains.
Follow these 9 tips which can help you ship seamlessly, saving time and money.
1. Plan Ahead
Planning ahead is the key to success. You don't want to be caught unprepared when the rush hits. Start early and work backward to determine what you need to do to ensure you're ready.
2. Manage Inventory
Inventory management is one of the most important aspects of peak season shipping. There are several strategies you can use to manage your inventory effectively. One is to establish a system that allows you to track sales and shipments throughout the year. Another strategy is to keep a running total of inventory based on projected demand.
3. Get real-time shipping quotes
Most shippers don't realize that they are paying too much for shipping and wasting time trying to get quotes from multiple carriers by visiting each carrier's website individually. Selecting the right delivery rates for your parcels and freight carriers can be challenging, but having them available upfront when ordering or reserving shipments will help you choose the most cost-effective option every time
4.Pack Smartly and save on shipping costs
Choosing the right packaging is as important as ensuring the delivery of the product you're shipping. Packaging spend is typically around 1% to 3% of an organization's total revenue. Organizations need to pay attention to dimensional weight pricing because doing so can result in significant cost savings. In fact, according to UPS, cartonizing packages can reduce package size by 30% and cost per pound by 25%. This alone can save you hundreds or thousands of dollars per week depending on your shipping volume.
5. Validate the Address
A shipping software with an address validation tool will save your company money, time, prevent fraud, and improve your customers' experience.
It helps shippers improve delivery accuracy, and increase customer satisfaction by allowing shippers to automatically verify recipients' addresses before shipping packages out, and also by determining if each address is residential or commercial. It ensures that packages don't experience unnecessary delays that negatively affect customers.
6. Rate Shop
Shipment rate shopping is one of the most effective ways for an organization to lower their shipping costs. It allows organizations to choose the most efficient shipping services while also meeting their customers' needs. This combination gives an advantage to an organization over its competitors.
Rate-shopping allows companies to save a few cents or a few dollars per order, which translates into significant annual cost reductions. On average, rate-shopping can save organizations up to 5% on their transport costs.
7. Use Multi-Carrier shipping software
Many warehouses have multiple workstations for different types of shipments but lack an integrated software solution. Each shipper has to manually enter data into either a FedEx ship manager, UPS Worldship, other shipping software or LTL website for every shipment they send out. Running across multiple systems to create shipping labels and documents creates a lot of burden on shippers. The end result is redundant data entry which is error prone and slows down transaction speeds.
Multi-carrier shipping software offers out-of-the box integration with enterprise resource planning (ERP) systems and supports a variety of Parcel/LTL carriers worldwide.
8. Store all your shipping documents in one place
Shipping goods involves handling a large volume of documents. There are different types of documents associated with each shipment. This includes PO, Sales Order, Picking Slips, Pack Slips, Export documents, commercial invoice, certificate of origin, Bills of Lading (BOL), and Proof of Delivery (POD). Often, these documents are stored in different locations, which leads to problems when it comes to document retrieval. A shipping document repository helps minimize delay, fines, and lost shipments.
9. Gain visibility into your shipping data 
A good Transportation Management Software should be able to provide standard operational reports for real-time shipping analysis, where you can track freight spend, delivery delays, and other KPIs.
Below are some of the most popular shipping reports:
Shipments per carrier/service level
Transportation spends per carrier/service
Freight audit report
On-time deliverability report
ShipConsole is a web application for managing multi-carrier shipments on one platform. It integrates easily with your existing Oracle ERP system. You can set up automated business processes so you can quickly find out which shipping options are available and ensure shipments are being sent on schedule. Request a demo of our Oracle Shipping Software to see how we can help you manage shipments.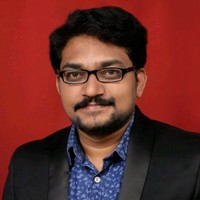 Pavan Telluru works as a Product Manager at ShipConsole. He brings over a decade of experience to his current role where he's dedicated to conducting product demos to prospects and partners about how to organizations can efficiently manage their shipping execution process. He also leads marketing efforts at ShipConsole.