What makes ShipConsole Different?
At ShipConsole our mission is for all internal supply chain systems to have complete connectivity and visibility with external shipping activity.
We have spent the last 15 years working on this single mission with our customers. ShipConsole has out of the box integration with Oracle EBS, ERP Cloud, NetSuite, JD Edwards, Parcel Carriers, and LTL Carriers.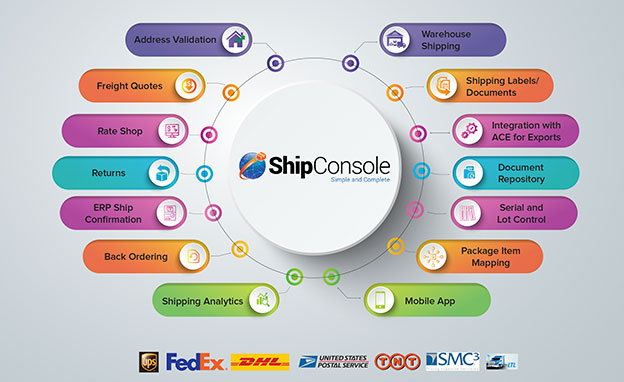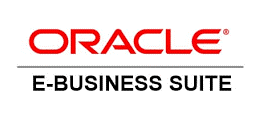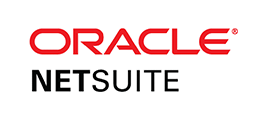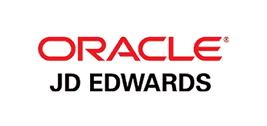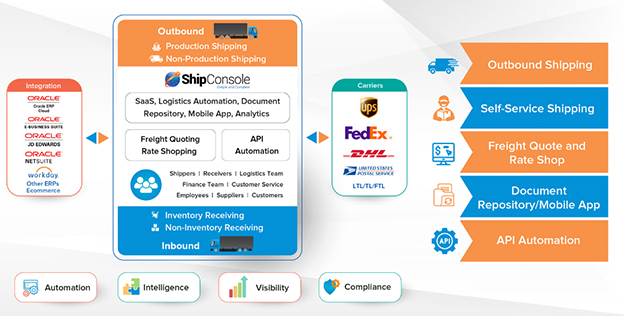 For the majority of competing shipping solutions, ERP Integration comes as an afterthought. This results in users having limited connectivity with their ERP systems. ShipConsole provides complete integration to your ERP system. This includes reading all the ERP data, and functionality such as ERP ship confirmation, back ordering, serial numbers, lot control, item package mapping, visibility, and international ACE filling. ShipConsole also provides a very rich shipping functionality.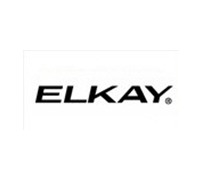 The ease of use has been the greatest benefit to our organization. We have become more efficient in our outbound preparation and execution due to ShipConsole. Their implementation team was readily available and brought effective solutions to the table. They truly are a valued partner.
Bill Stuebner,
Global Director of Supply Chain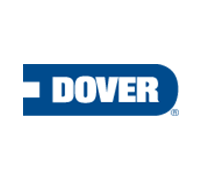 The implementation teams from UPS and Apps Associates were knowledgeable, responsive, and professional. They guided us all along the way and went above and beyond at times to help make sure we were successful.
Saugaat Narula,
IT Project Manager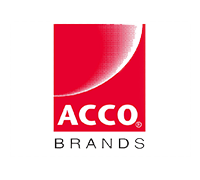 ShipConsole's single user interface for integration with FedEx, UPS, Oracle E-Business Suite and Oracle Transportation Management has helped streamline parcel shipping and improved efficiency in our distribution centers. We have deployed ShipConsole in multiple warehouses across the US, which was easy to do given its multi-org capability.
Manoj Kumar,
Oracle Systems Manager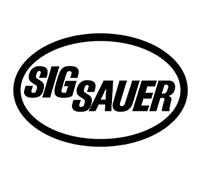 ShipConsole made it easy for us to integrate Oracle Applications with freight carriers. It has increased the productivity of our shipping department and helped us in getting better visibility of our freight which ended up in significant freight reduction.
Ronen Wolfsberger,
CIO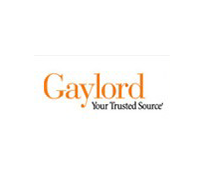 ShipConsole has vastly improved the efficiency of our shipping operation. It has provided us a single point of shipping for a variety of air, ground, and LTL carriers. It's seamless integration with Oracle E-Business Suite has also made it easier for our shipping team to get our orders out of the door.
Matthew Raymo,
Business Systems Analyst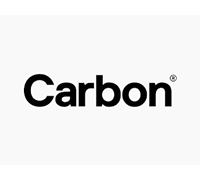 ShipConsole has helped us serve our employees shipment needs very thoroughly and also made our jobs much more streamlined and organized"
Ansel Muennemann,
Logistics Manager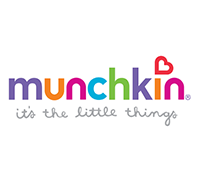 "Better, faster shipping processes, total shipping automation, ease of use and integration, and system stability and extensibility. We're confident that ShipConsole was the right choice and will support the business over time as we continue to forge our leadership in the global marketplace."
Paul Van den brink,
ERP Manager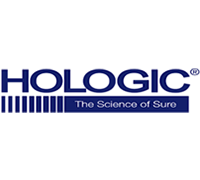 ShipConsole has dramatically improved productivity by providing a simplified single user interface which integrates with our carriers and streamlines Oracle Shipping Execution. Our shipping departments rely heavily on this important tool which not only speeds up our process but provides better reporting and tracking capabilities than existed prior to ShipConsole.
James Barron,
Sr. Systems Analyst
ShipConsole provides industry specific functionality that has been developed over years of working with organizations in the following industries: Medical Devices, Retail, Hi-Tech Manufacturing, Service Equipment and Parts.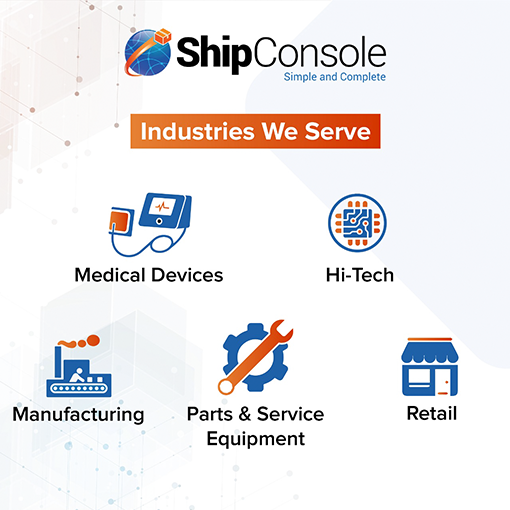 Go-Live within a few days or weeks, not months, with complete shipping integration.
Would you like to know more?
We would be happy to discuss your specific shipping needs and share more information with you on how our Multi-Carrier Platform can make your shipping process more efficient.
Frequently Asked Questions
What is Time Frame for implementation?
Most of the time depends on the clients that may need for testing. Typically, all can be done in half a day and everything automated. Your DBA team or our DBA team can work on the install and create responsibilities and create AWS objects in Oracle. You can do all of this in couple of days.
Do you print the commercial invoice?
Yes, it passes all of the commodity data to the carriers, larger carriers we support paperless invoicing. You can send the data electronically, so that you don't have to print commercials but if you want to you can do that.
Do you have ability to generate Bill of lading for LTL carriers?
Yes, so for LTL's we would build a bill of lading report in oracle, it would be built by using BI publisher and it generates a PDF document rather than maintaining it in our software. So, in future if you want to change it you can go into oracle and change or customize the report.
Can you consolidate multiple Deliveries with ShipConsole?
If you are consolidating some items where multiple deliveries into one shipment. You can just enter multiple delivery numbers in one screen and then you can ship confirm them all one time where you don't have to ship confirm individually and then it also saves waybill and tracking number it generates against all of the deliveries in oracle it keeps track of all the deliveries that was associated with that delivery.