How Do You Manage Your Shipping?
Compare ShipConsole to your current tools
Sure, primitive tools can work. But at what cost? We think your time is best spent on the important stuff. Not on grunt work made worse by cumbersome multiple tools for shipping.
The Primitive Way
Manually identify lowest cost per shipment
Use multiple systems for shipping
Duplication of data entry
Reporting blues, messy numbers
The Smarter Way
A single dedicated platform
Flexible to add business rules
Highly Scalable
Organization wide benefits
Real-time business intelligence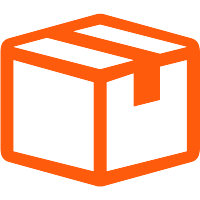 ShipConsole is an out of box solution with rich experience and world class support. This will help you to spend more time managing your warehouses rather than software.
You can immediately benefit from the solution which brings expertise together from many customers.
We have onsite and offshore support. Support is via phone, web, and email. We ensure you continue to benefit from product improvements.
Our dedicated support team will ensure that tickets are resolved as per agreed SLA's
ShipConsole has business rules that can be used as per business requirements, our oracle expertise can help organizations to support on any enhancements. Validated and tested by ERP available in Oracle Marketplace.
ShipConsole Multi Carrier Shipping Software has a seamless process for expanding to new locations and adding carriers. Our affordable solution will let you minimize risk and you can start using it and realize value in few weeks of time.
ShipConsole is highly scalable, adding additional carriers and locations is a seamless process. Our solution is a Responsive UI with cross browser compatibility and our emphasis on user experience requires minimum user training
ShipConsole's single user interface for integration with FedEx, UPS, Oracle E-Business Suite and Oracle Transportation Management has helped streamline parcel shipping and improved efficiency in our distribution centers. We have deployed ShipConsole in multiple warehouses across the US, which was easy to do given its multi-org capability.
Manoj Kumar
The ease of use has been the greatest benefit to our organization. We have become more efficient in our outbound preparation and execution due to ShipConsole. Their implementation team was readily available and brought effective solutions to the table. They truly are a valued partner.
Bill Stuebner
ShipConsole has vastly improved the efficiency of our shipping operation. It has provided us a single point of shipping for a variety of air, ground, and LTL carriers. It's seamless integration with Oracle E-Business Suite has also made it easier for our shipping team to get our orders out of the door.
Matthew Raymo
Frequently Asked Questions
What is Time Frame for implementation?
Most of the time depends on the clients that may need for testing. Typically, all can be done in half a day and everything automated. Your DBA team or our DBA team can work on the install and create responsibilities and create AWS objects in Oracle. You can do all of this in couple of days.
Do you print the commercial invoice?
Yes, it passes all of the commodity data to the carriers, larger carriers we support paperless invoicing. You can send the data electronically, so that you don't have to print commercials but if you want to you can do that.
Do you have ability to generate Bill of lading for LTL carriers?
Yes, so for LTL's we would build a bill of lading report in oracle, it would be built by using BI publisher and it generates a PDF document rather than maintaining it in our software. So, in future if you want to change it you can go into oracle and change or customize the report.
Can you consolidate multiple Deliveries with ShipConsole?
If you are consolidating some items where multiple deliveries into one shipment. You can just enter multiple delivery numbers in one screen and then you can ship confirm them all one time where you don't have to ship confirm individually and then it also saves waybill and tracking number it generates against all of the deliveries in oracle it keeps track of all the deliveries that was associated with that delivery.