Organizations are showing increased interest in using cloud applications and according to Gartner, Oracle is already a long way ahead of the competition. Oracle is considered the leader in Cloud ERP's, and the gap between Oracle and the rest will likely widen.
Some organizations are taking small steps by moving a single process or one application at a time to the cloud. However, at the other end of the spectrum are organizations doing end-to-end migrations, moving all enterprise applications and processes to the cloud.
The benefits of adding an integrated shipping software to your Oracle ERP Cloud implementation are:
Faster and more efficient shipping. Standard Oracle does not provide integration to carriers (like UPS/FedEx/DHL and LTLs) but a Shipping Software can
Standard Oracle does not have all the functions you need to carry out a multi-carrier shipping strategy.
In standard Oracle, users need to deal with multiple carriers using individual shipping systems.This makes shipping, tracking deliveries, and notifying customers difficult and time consuming.
When the shipping process is not well integrated with Oracle, it results in redundant data entry that increases errors
Having shipping software is a huge advantage because you have access to all your shipping carriers within the Oracle system and this helps streamline your shipping process.
With a centralized shipping software, you can perform address validation, calculate shipping costs, compare carrier rates based on your contracts with carriers, print labels, and documents – all from one platform
Features of Shipping Software's for Oracle ERP Cloud, Oracle EBS or JD Edwards systems include:
Native integration to Oracle
Multi-carrier shipping from one platform
Rate shopping/quoting
Shipment track and trace capabilities
Label printing/customs document generation
Mobile interface for BOL signatures, driver check in-checkout
Shipping analytics/dashboards
More awareness and insight into your shipping requirements due to concurrent ERP Cloud implementation
Implementing a shipping software along with an Oracle ERP Cloud implementation gives the organization the opportunity to look at the systems currently in place, and determine what pieces are missing and configure the shipping process exactly the way the business needs to drive maximum benefits
Have the flexibility to make configuration changes to your shipping software and align with your oracle processes as quickly and easily as possible and thoroughly plan your testing cycles along with your oracle implementation
Access to real-time shipping data for better decision making
Shipping can be streamlined by analyzing historical data to make more informed decisions for the future. Organizations that use carrier-provided shipping systems are left with fragmented views of shipping data in separate silos. Using an Oracle certified shipping software to ship orders from all locations can provide a valuable data repository that can help identify issues and offer insights to develop future strategies.
Users can get complete visibility on their shipping data from reports such as:
Shipments per carrier/service level
Transportation spends per carrier/service level
Cost center reporting
Carrier SLA reports
Exception reports
Manifest summary reports 
Summary
Oracle validated shipping software such as ShipConsole, offers a multi-carrier shipping experience for Oracle ERP Cloud users that is embedded within the Oracle framework. It provides a common interface for all shipping carriers. This makes it easy to compare rates, generate carrier-specific shipping labels, track shipments, and keep your customers informed with real-time tracking and delivery notifications. These benefits along with the other benefits discussed above cannot be achieved with standard Oracle shipping or without having any shipping software.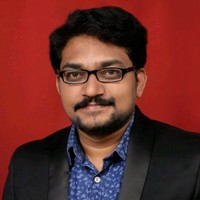 Pavan Telluru works as a Product Manager at ShipConsole. He brings over a decade of experience to his current role where he's dedicated to conducting product demos to prospects and partners about how to organizations can efficiently manage their shipping execution process. He also leads marketing efforts at ShipConsole.