What is Ground Shipping?
Ground shipping is a transportation service for goods that involves the movement of packages or cargo over land by truck, train, or other land-based modes of transportation. It is typically the most economical shipping option but can take longer than air shipping.
Ground shipping is often preferred for heavier or larger items that would be too costly to ship by air. With ground shipping, packages are transported using a network of ground transportation providers, including trucking companies, rail carriers, and parcel delivery services.
Ground shipping also typically offers several levels of service, such as standard ground, expedited ground, and guaranteed ground delivery. The delivery time and cost can vary depending on the distance, size, and weight of the shipment, as well as the level of service chosen.
Overall, ground shipping is a reliable and cost-effective option for shipping goods.
Is Ground Shipping fast enough?
Ground shipping has traditionally been associated with slow and costly delivery. While it may not be as fast as air freight, recent developments in the logistics industry have made it a more viable option for customers who prioritize both speed and affordability. Amazon's success in providing fast and affordable ground shipping has encouraged major carriers and third-party logistics companies to invest in infrastructure and resources to expedite their own ground shipping services.
As a result, customers now have more options than ever to receive their deliveries quickly and affordably through ground shipping. It is important to note that different carriers offer varying levels of service, so it is essential to compare offerings from UPS, FedEx, USPS, DHL Express, and other regional carriers to find the one that suits your needs. By weighing faster transit times against overall costs, you can choose a carrier that maximizes efficiency while meeting your budgetary goals.
How to choose your ground shipping carrier?
Choosing the right ground shipping carrier is essential for online businesses. The four major carriers to consider are FedEx, USPS, UPS, and DHL. Each of these carriers offer various services and delivery timeframes to meet the diverse needs of customers.
FedEx and UPS are known for their reliability and cost-effectiveness. FedEx offers deliveries between one to seven days and provides additional features like Saturday delivery and money-back guarantees. UPS provides deliveries between one to five days with flexible pickup times, and its package tracking system provides real-time updates.
USPS has the widest reach among all the carriers and offers tracking information as a standard service. It is an ideal choice for businesses that want to maintain contact with their customers throughout the shipping process. They also offer discounts that other carriers may not provide. DHL is an excellent option for global reach and access to cargo planes for faster delivery times.
Ground shipping is a great option for online shoppers who want to save money on delivery costs. Contrary to popular belief, ground shipping is not always slow. Depending on the distance between the origin and destination, packages can arrive within 1-5 days. By utilizing cost-efficient regional carriers and shipping from a depot close to the recipient's address, delivery times can be further shortened. By understanding the offerings of each carrier, businesses can select the right one that meets their short-term and long-term goals for ground shipping.
Compare Rates from Top Carriers
ShipConsole is an all-in-one shipping software that provides businesses with a variety of options for their shipping needs. With ShipConsole, you can compare rates from top carriers such as UPS, FedEx, and DHL Express, enabling you to select the right carrier and significantly save on your shipping charges. The software's global network of carriers ensures that you can always find the best deals no matter where you are shipping in the world.
ShipConsole's tools like address validation and rate shopping will help you find the most efficient and cost-effective way to ship each order. You can customize your settings by filtering services from preferred carriers or optimizing price quoting. The software also allows you to automate all your shipping tasks and connect with carriers, making it easier to print carrier compliant shipping labels, manage returns, generate international customs documents, and file AES for export shipments, all from one portal.
Whether you need to ship small packages or large pallets, ShipConsole has got you covered with its LTL integration capabilities. Its advanced business rules engine can help you streamline your shipping processes by automating workflows and providing real-time tracking updates. Sign up to schedule a demo with ShipConsole to find out how to save money on shipping while improving your delivery times.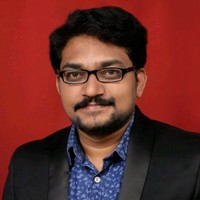 Pavan Telluru works as a Product Manager at ShipConsole. He brings over a decade of experience to his current role where he's dedicated to conducting product demos to prospects and partners about how to organizations can efficiently manage their shipping execution process. He also leads marketing efforts at ShipConsole.