The fast delivery of goods has become an expectation for consumers around the globe after placing an order. Multi-Carrier Shipping Software offers a variety of shipping automation options, so organizations can get shipping tasks handled efficiently. Settings can be configured to print all required shipping documents and labels, select the right packaging and find the best carrier option automatically. Companies are able to easily configure custom business rules for unmatched flexibility to meet their unique business needs. Overall, automation provided by Multi-Carrier Shipping Software helps increase efficiency and doubles a shipper's productivity.
Multi-Carrier Shipping Selection
ShipConsole Multi-Carrier Shipping Software provides the best service for every shipment. Our Multi-Carrier API gives customers and shipper's the ability to view all negotiated rates across different carriers in one place. Displayed rates can be based on the business's rules such as either lowest cost or transit time.
This enables shippers to intelligently pick the best service level by comparing all of the possible shipping options. Overall, automating the multi-carrier selection process results in increased efficiency.
Companies using shipping software report that each shipment undergoes an average of a 5% to 10% decrease on the rate quote and a 5-minute reduction on shipment time.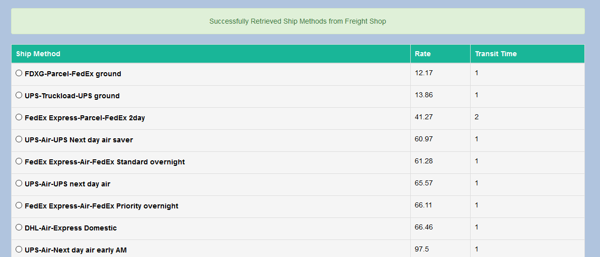 Example of Rate Shopping – which shows the rates of different carriers in one place.
Faster Shipment Processing
Many companies have a warehouse with multiple shipping workstations and no integration with an ERP system. This outdated setup results in each shipper having to manually key data into a carrier shipping system. If a company uses multiple carriers, then they must switch between each carrier's separate shipping system. Having to run across multiple systems to print shipping labels and documents causes a lot of burden on shippers. The result is redundant data entry which is error prone and eventually slows down transaction speeds.
Automating the shipping execution process eliminates manual data entry required to get shipments out the door. Removing this time-consuming step streamlines the entire shipping process with automatically generated shipping labels and documents for international shipping.
Address Validation
A company needs to ensure that it is getting shipped to a valid address for each order received. If the address is invalid it can result in:
Address Correction Fees
Delays in Delivery
Parcels Returned Without Delivery
ShipConsole Shipping Software will automatically verify that an address is valid before completing an order to optimize shipping process. Validating addresses during the order process eliminates delivery delays and costly fees. Additionally, automated address verification systems classify whether an address is residential or commercial.
International Shipping
Multi-Carrier shipping software automatically generates all the required international documentation from one user interface. Commonly supported documents are:
Shipper's Export Declaration
Commercial Invoice
Certification of Origin
NAFTA Documents
Shippers Letter of Instructions
Multi-Carrier Shipping systems allow the commercial invoice, NAFTA, and Shippers Letter of Instructions data to be transmitted electronically so that a company no longer needs to manually print out multiple sheets of paper.
Without automation, shippers have to manually enter their export information directly on the ACE website for any shipments that are over $2500. With automated shipping software, customers can seamlessly file Electronic Export Information (EEI). Thanks to automation, shippers can operate on one single interface for Export Compliance and Label Generation, with real time integration to the ACE system.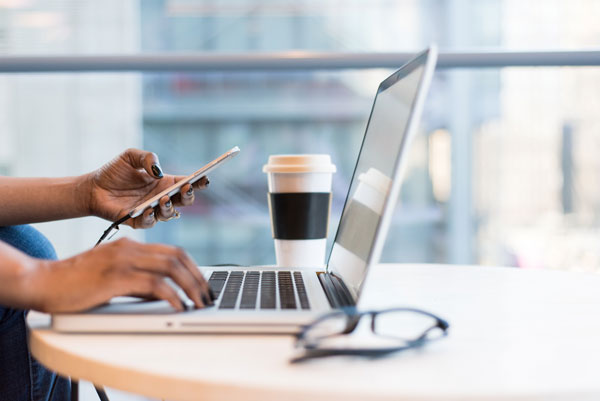 Get the Benefits of Automated Shipping
More and more companies are realizing that inefficient shipping operations lead to higher costs and switching to automated shipping software. ShipConsole allows you to automate shipping operations across your organization with ERP Integration and custom business rules. Request a demo to see how ShipConsole can be easily integrated at your organization to optimize shipping.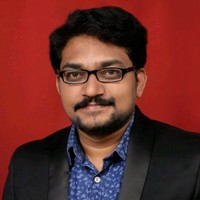 Pavan Telluru works as a Product Manager at ShipConsole. He brings over a decade of experience to his current role where he's dedicated to conducting product demos to prospects and partners about how to organizations can efficiently manage their shipping execution process. He also leads marketing efforts at ShipConsole.