Carbon® is a 3D printing technology company helping businesses develop better products and bring them to market quickly. Carbon is a venture-backed and headquartered in Redwood City, CA. They have customers in 17 countries and are continuing to expand globally.
Carbon 3D had multiple shipping warehouses, all with standalone carrier-provided systems. Their shipping process was cumbersome. Furthermore, they were looking for a software to handle non-warehouse shipments more efficiently because their existing process was manual with little or no visibility. They decided to roll out ShipConsole for warehouse and non-warehouses locations to deliver operational and financial benefits.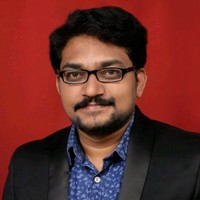 Pavan Telluru works as a Product Manager at ShipConsole. He brings over a decade of experience to his current role where he's dedicated to conducting product demos to prospects and partners about how to organizations can efficiently manage their shipping execution process. He also leads marketing efforts at ShipConsole.