Terex Corporation is a global manufacturer of lifting and material processing products and services supplying a broad range of industries including construction, infrastructure, manufacturing, shipping, transportation, refining, energy, utilities, quarrying, and mining.
A $6 billion company with operations in the UK and US, Terex was looking to streamline its pick, pack, and ship operations in five locations of its aftermarket division. As Terex began to implement the Oracle Warehouse Management System (WMS), they reached out to ShipConsole for a solution to help simplify their back-end shipping operation.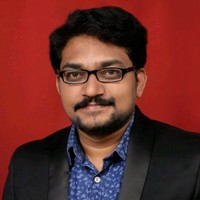 Pavan Telluru works as a Product Manager at ShipConsole. He brings over a decade of experience to his current role where he's dedicated to conducting product demos to prospects and partners about how to organizations can efficiently manage their shipping execution process. He also leads marketing efforts at ShipConsole.