More and more businesses are starting to experience the benefits of automating their shipping operations with multi-carrier shipping software. Integrating shipping software with an ERP system allows you to have complete visibility of all shipments so you can find the right carrier and reduce costs. Complex shipping methods can be automated with the right software so you can be sure necessary tasks related to shipping are completed and focus on items important to your business. The following items should always be considered when selecting the best multi-carrier shipping software for your needs.
Multi Carrier Support
Multi-carrier shipping software is designed to support multiple carriers. A complete shipping solution should support carriers across the world whether you're shipping domestic or international. Support for multiple modes like Truckload (TL), less-than, truck load (LTL) and small package (Parcel) is also important as each method has different rules, regulations and complex standards.
Some of the other questions that you should ask are:
How simple is it to add a new location to your shipping software dashboard?
Do you have to install any software locally to add a new location?
Will the effort require customization or configuration to start your shipping from that location?
How much it is going to cost for additional carrier integration?
Label & Document Requirements
Making sure your shipping software supports compliant labels is a key aspect that shouldn't be missed. Label requirements have become more complex unique to each business. Shipping internationally also requires additional documents for customs clearance. ShipConsole shipping software generates documents like commercial invoice, NAFTA, Certificate of Origin and Shippers Letter of Instructions so outgoing shipments will have necessary documents.
Support of hazmat shipping requires different set of complex labels requirements to notify carriers that dangerous goods are being shipped. It may require printing of hazmat shipping labels, DG form or OP900. All your label requirements should be considered while evaluating multi carrier shipping software.
ERP Integration
If shipping is a core part of your business this will be the most important factor to consider. Getting the data from your order management system (ship from, ship to, item information, package details, ship method, and package information etc.) to your shipping system and sending back information about the shipment (tracking number and freight costs) is crucial to any shipping process. ShipConsole can easily be integrated into an existing ERP environment so info can be shared for individual orders or on a batch process end of the day.
Shipping Cost Reduction
Controlling shipping costs is crucial for any business. Comparing costs and service levels among multiple carriers such as UPS, FedEx, etc. to find the best rate is key when cutting costs. Shipping to incorrect addresses will add surcharges to your invoice. Using ShioConsole's address verification feature before a package is shipped will save significantly. Multi-Carrier shipping software will keep your costs under control because of integration with carriers and ERP systems. Productivity of shippers is often doubled after launching ShipConsole because of freight rating feature and the elimination of costly errors.
Trusted Partner
During the shipping software evaluation, one of the most important questions to ask is if you have a trusted partner to help your efforts and get expected results. ShipConsole has plans that deliver 24/7 support and offers custom SLAs for your critical shipping functions. Choosing the right business partner to guide your efforts is an aspect of selecting the right shipping software that can't be ignored.
ShipConsole shipping software provides organizations around the world with an easy-to-use interface that can be easily integrated into Oracle and other ERP systems to simplify shipping. Automated business rules can be setup so you can find the best shipping option fast and ensure shipments are being delivered on time. Request a shipping software demo to see how ShipConsole can transform the shipping operations at your organization.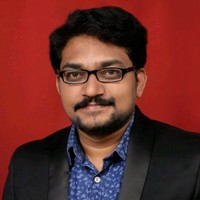 Pavan Telluru works as a Product Manager at ShipConsole. He brings over a decade of experience to his current role where he's dedicated to conducting product demos to prospects and partners about how to organizations can efficiently manage their shipping execution process. He also leads marketing efforts at ShipConsole.