The process of shipping goods involves handling a great amount of documents. For every shipment there are PO, Sales Order, Pick Slip, Pack Slip, Export, BOL, and Proof of Delivery documents, to name a few. Very often these documents are stored in different places, and this results in confusion and errors when It comes to document retrieval.
ShipConsole provides you with a better approach to document management. If you are looking for one place to store and retrieve all of your shipping, compliance, and customer interaction information, here it is. ShipConsole's software has a robust shipping document repository module that automatically stores all of your shipping related documents in one place. It is highly extensible and can be used to store documents that help you with compliance, customer interaction and doing business more efficiently.
ONE PLACE FOR ALL YOUR SHIPPING DOCUMENTS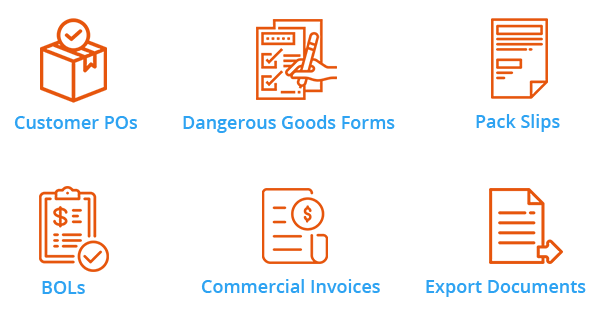 Smart Features for Shipping Document Storage
A shipping document repository is a feature that enables all shipping and delivery documentation to be captured as it is created and made available instantly.
This module can be used to link all of your documentation by a unique number such as a customer PO number, order number, invoice number, waybill number, etc. All documents involved in the order cycle can be linked together and retrieved on demand.
Save Time and Avoid Delays by Making all of Your Shipping Documents Instantly Accessible
Eliminate having to store the documents in different systems.
Avoid having to print the documents to maintain hardcopies
Retrieve documents anytime and anywhere
Retrieve all of the documents involved in a shipment by any unique number such as a Customer PO number or order number
The Key Benefits of Leveraging a Shipping Document Repository
Have centralized storage for all shipping documentation
Get web-based retrieval of documents for users
Get faster customs clearance due to improved document visibility
Provide more visibility to your accounting and finance departments
ShipConsole has a powerful document repository module that enables shippers to provide documentation to any given party. This module makes sure that all documentation is accurate and that all procedures are being followed. ShipConsole helps shippers avoid delays, eliminate fines and improve customer satisfaction all resulting in a smoother, more reliable shipping process.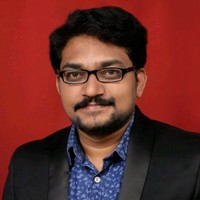 Pavan Telluru works as a Product Manager at ShipConsole. He brings over a decade of experience to his current role where he's dedicated to conducting product demos to prospects and partners about how to organizations can efficiently manage their shipping execution process. He also leads marketing efforts at ShipConsole.