With rate shopping, shippers can compare services within a shipping carrier and also compare services between different parcel/LTL carriers to get the best shipping rate on every order.
Carriers calculate shipping costs based on the following criteria:
The size of the package
The weight of the package
The dimensional weight of the package
The package's origin
The package's destination
Here are the top 3 reasons that your organization should consider rate shopping:
1. Cost Savings
Rate Shopping is one of the best strategies for an organization to reduce its shipping costs. It allows an organization to choose the most cost-efficient shipping service while also ensuring that the organization can meet its customers expectations. This combination provides an organization with an edge over their competition.
With rate shopping, organizations can save a few cents or a few dollars on every shipment and this results in significant savings over the year. On average, rate shopping can save an organization 5% or more on their transportation spend.
2. An Improved Customer Experience
Today, customers want more flexibility and delivery options when it comes to shipping. Expectations are becoming more and more speed-driven as 2-day, next-day, and even same-day shipping become more widely available and they are also becoming more cost-driven.
Often times as customers purchase from online storefronts, high shipping costs can lead to cart abandonment. Organizations can increase total sales and satisfy more customers by offering a list of shipping options with varying costs and transit times prior to the time of purchase. Some customers want to pay for express shipping, while others are willing to wait to get free or heavily reduced shipping. It may be in your best interest to provide all the options. Rate shopping allows you to make all of these options available to your organization and your customers, resulting in a significantly improved customer experience.
3. Automated Processes
Many Shippers still use multiple carrier sites to manually enter order information and identify the best available service. However, this process is costly and inefficient. Replacing manual processes with automatic ones will give you the ability to view and compare all options in one place, including selecting carrier rates in real time. This ensures that you have automated processes with the most up-to-date information not only in terms of rating, but also for better end-to-end visibility, tracking, and reporting.
If you or your shippers are still spending large amounts of time to manually research the best rate and shipping options, or always going with a preferred carrier without looking at other options, then it's time to rethink your shipping strategy and change it.
Compare carrier rates in real-time.
ShipConsole integrates seamlessly with Oracle E-Business Suite and Oracle ERP Cloud to compare carrier rates in real-time.
Rate shopping software is the best way to automatically select the optimal service for every shipment. With ShipConsole, shippers are able to see the top 10 carrier options in a single dashboard, and this helps them make smarter decisions. Furthermore, the multiple carriers that will be displayed for your shipments take into account your customizable business rules.
ShipConsole's rating API's provide organizations with greater flexibility to integrate shipping functionality into ERP/WMS/TMS systems.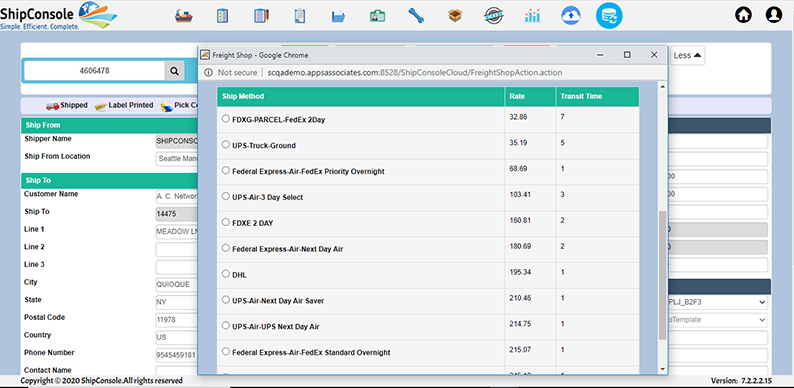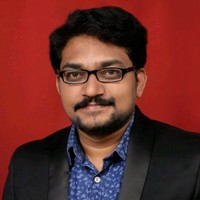 Pavan Telluru works as a Product Manager at ShipConsole. He brings over a decade of experience to his current role where he's dedicated to conducting product demos to prospects and partners about how to organizations can efficiently manage their shipping execution process. He also leads marketing efforts at ShipConsole.