Multi-carrier shipping software integrates with ERP systems and freight carriers to help shippers reduce their costs and optimize their shipping. It provides out-of-the-box integration with ERP systems such as Oracle EBS, Oracle ERP Cloud, JD Edwards, SAP, and Workday, to name a few. It also provides integration with parcel and freight carriers enabling shippers to carry out all tasks within a single user interface rather than having to navigate through multiple shipping stations.
Here are the top seven things to look for in Oracle Shipping Software:
Outbound and Inbound Shipping
Outbound multi-carrier shipping solutions have helped many organizations automate their shipping operations globally. They offer seamless integration with ERP systems and support a multitude of parcel and freight carriers worldwide.
Inbound non-inventory receiving software helps organizations track their receiving packages and deliver them to the right employee's cube location. It also improves the communication between logistics personnel, non-logistics employees, and other departments.
Rate shopping/Freight Quoting
A rate shopping tool eliminates the need to manually navigate through multiple carrier systems in order to decide which carrier provides the best shipping options. It allows shippers to rate shop among different Parcel and LTL carriers all from one screen. In a good shipping software, this tool can be triggered from multiple places such as during order creation, the pick release process, and the actual shipping process. Furthermore, it should be able to manage your complex operations through configurable, inbuilt business rules.
Address Correction
Address Correction (also known as address validation), helps shippers reduce address correction fees, unexpected carrier charges, and improves deliverability. This feature allows shippers to automatically validate recipient addresses before their packages are shipped, and also classifies whether each address is residential or commercial. It ensures that packages do not suffer unnecessary delays that negatively impact customers. Furthermore, reducing the number of missed or delayed deliveries lowers costs.
Document Management
A good shipping software should have one place to store and retrieve all of your shipping, compliance, and customer interaction information. A robust document repository module is the solution and can automatically store all of a shipper's shipping-related documents in one place. It's a highly extensible, and also organizes all documents, including those that help with compliance, better customer interaction, and doing business more efficiently.
Packaging
A packaging engine automatically helps shippers pick the right box depending on the items present in a specific order. It can be integrated with Oracle EBS and applied during order booking or during the fulfillment part of the shipping process. All the packaging boxes used in your organization can be pre-configured in the engine. When an order is booked, a call is made to the engine, which analyzes all the items in the order, their dimensions, and suggests the best fit box resulting in little to no wastage.
A good packaging engine results in organizations saving a lot of time and money.
Shipping Analytics 
A good shipping software should have an analytics dashboard that shows carrier performance, spend by carrier, spend by service type, and more. This can result in improved customer satisfaction and reduced shipping spend.
ShipConsole's shipping software provides centralized data management with real-time shipping analytics. Reports/dashboards can be configured in a custom manner to analyze freight spend, delivery delays and other KPI's.
Popular Shipping Analytics Data:
Shipments per carrier/service level
Transportation spend per carrier/service
Freight audit report
On-time deliverability report
Implementation Timelines
We are in the midst of a radical change in technology preference. Businesses of all sizes, geographies, and industries are turning to cloud services. The benefits of cloud services include lower up-front costs, and fast implementation speeds. With cloud, very little of your IT staff's time is needed to maintain and upgrade hardware. Furthermore, customers using multi-carrier shipping software on the cloud reach their go-live milestones faster than those using on-premise solutions. This is because cloud computing eliminates the need for purchasing and installing hardware/software.
The latest shipping software solutions provide advanced capabilities in the cloud. These capabilities include printing shipping labels, and providing TMS features like denied party screening. They also include more advanced capabilities such as automatically producing all necessary documents for international shipping. Many organizations are realizing these benefits and moving their on-premise multi-carrier shipping software to the cloud.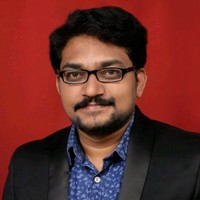 Pavan Telluru works as a Product Manager at ShipConsole. He brings over a decade of experience to his current role where he's dedicated to conducting product demos to prospects and partners about how to organizations can efficiently manage their shipping execution process. He also leads marketing efforts at ShipConsole.