Want to optimize Oracle shipping execution and save costs? Here are five tips that are sure to help.
1. Shop Around Before You Ship
Organizations need an efficient freight rating process. Comparing prices and service levels among multiple carriers such as UPS, Fedex, etc. is key when cutting costs. In order to achieve a competitive advantage in a challenging business environment, you need to select a partner who provides a sophisticated solution which has the flexibility and tight integration to meet the unique business requirements of Oracle EBS Shipping Software Customers and comes with different deployment options, whether it's on-premises or in the Cloud.
2. Address Verification
Statistics say that on an average, 22% of companies' shipment addresses are incorrect. If you deploy an Address Validation Program, it will automate the address validation process before you print a label. This is the best way to have the correct address, and makes for a smooth fulfillment process. UPS & FedEx have comprehensive databases of residential and commercial addresses. This program makes an API call to verify if Oracle EBS has a deliverable valid address, otherwise it returns the message with the original address.
3. Automate Your Shipping
End users expect a single platform for multi-carrier shipping. Automating your shipping environment for domestic and international shipping requires printing carrier compliant labels and shipping documents. Using highly sophisticated software can be an effective method to improve your bottom line while also providing a quick return on your investment. Multi-carrier shipping solutions can be implemented in a short time and deliver immediate cost savings.
4. Screen Denied Parties
Keeping pace with changing denied parties is challenging. Shipping software helps to proactively screen your business partners against lists flagged by government organizations to ensure compliance which helps companies to avoid redundant screening manually and focus more on core competencies.
5. Use Business Intelligence for your shipping data
Software should have a centralized data management system which can provide real-time shipping analytics, where you can configure your own reports to analyze freight spend, delivery delays, and other KPI's. This will help you analyze:
Transportation costs
Carrier invoices
Shipment delivery punctuality
When it comes to evaluating the right solution for your business, you need to consider the following capabilities.
Flexibility
How simple is it to add a new location to your shipping software? Do you have to install any software locally to add a new location? Will the effort require customization or configuration to start your shipping from that location? Another important consideration is whether the software allows you to write your business logic because every business is unique in the way they perform shipping operations.
Scalability
Be sure the software you are evaluating provides the ability to scale as your business grows.
Deployment options
Customers look for different deployment options. Organizations should evaluate whether the software provides options to migrate to the cloud or is a hybrid-model.
Oracle Validated Integration
This is an important consideration when purchasing software that integrates with your ERP. If the software is validated by Oracle, this ensures the software provider is following the right processes for calling Oracle APIs. Another important factor to consider is whether the software supports all the latest and previous versions of Oracle EBS Software.
On-going support and maintenance
During the evaluation, one of the most important questions to ask is if the software provider delivers 24/7 support and has SLAs in place for your critical shipping functions.
International Shipping
Check for automated processes for printing international documents or paperless invoicing and integration with the U.S. Customs and Borders Protection Automated Commercial Environment (ACE) for your high-value shipments.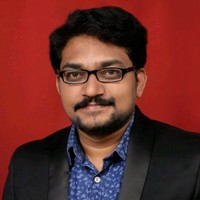 Pavan Telluru works as a Product Manager at ShipConsole. He brings over a decade of experience to his current role where he's dedicated to conducting product demos to prospects and partners about how to organizations can efficiently manage their shipping execution process. He also leads marketing efforts at ShipConsole.