In the ever-evolving landscape of business software, staying current is not just a luxury – it's a necessity. JD Edwards EnterpriseOne 9.2, the latest and greatest version of this robust ERP system, is packed with features and improvements that can transform the way you manage your business. But did you know that you can supercharge your upgrade by implementing shipping software in parallel? In this blog post, we'll explore why it's crucial to implement shipping software while upgrading to the latest JD Edwards 9.2 version and highlight the many benefits of this approach.
Major challenges users face without integrated shipping software
Manual Parcel Freight Cost Estimations:

Users encounter difficulties in calculating parcel freight costs during order creation, impacting parts ordering efficiency and hindering preparations for future e-commerce integration.

Dependency on Disconnected Shipping Tools

: The reliance on UPS World Ship, FedEx Ship Manager, or custom-built solutions that are not integrated with the ERP system adds complexity and inefficiency to the shipping process.

Time-Consuming Manual Data Entry

: The process of manually entering data into UPS WorldShip or FedEx Ship Manager for creating shipping labels, packing slips, and other essential documents, as well as the manual data entry into the ERP system, updating tracking information, shipping costs, and the ship confirmation process within JD Edwards, not only consumes valuable time but also introduces the potential for errors. 

Limited Ability to Compare Shipping Options

: Without the capability to compare shipping options, users often default to expensive shipping methods, leading to higher shipping costs.

Complex International Shipping

: International shipping processes are burdensome, taking several minutes to complete, including the generation of customs documents such as commercial invoices and certificates of origin.

Serial Number Traceability:

Requiring the input/scan of serial numbers during the shipping process and passing those back to JD Edwards from the shipping software.
The Benefits of JD Edwards Integrated Shipping Software
Efficient Parcel/Freight Quoting

: With an integrated solution like ShipConsole, you can effortlessly obtain parcel and freight cost estimates during order creation. This not only enhances ordering efficiency but also ensures precise cost calculations.

Out-of-box Integration with JD Edwards EnterpriseOne

: ShipConsole provides out-of-the-box integration with JD Edwards EnterpriseOne, simplifying the implementation process. No custom development is needed, making it a seamless experience, and the software can be up and running within a time frame of just 4-8 weeks. 

Multi-Carrier Shipping Capabilities:

ShipConsole provides an all-in-one platform to efficiently manage a diverse spectrum of shipping requirements. This includes handling small package parcels (e.g., UPS, FedEx, USPS, DHL, TNT, and more), freight shipments through any LTL/FTL carriers, engaging with freight forwarders like Echo Global Logistics, My Freight World, and My Freight View, managing both domestic and international shipping, and efficiently handling Hazmat documents such as OP900 and Shippers Declaration. The beauty of it all is that these diverse needs can be seamlessly managed from a single, user-friendly interface.

Rate Shopping:

The integrated software empowers users with rate shopping capabilities, allowing them to conveniently compare parcel carriers, freight carriers, service levels, and transit times in a single, user-friendly interface.

Additional Value-added benefits

: Address Validation, Shipping Document Repository, Electronic Billing of Lading (BOL) signing via a mobile device, Integration with ACE Direct for export filing, and comprehensive analytics/reports to enhance decision making.
Here are 6 Reasons why you should time a Shipping Software upgrade with your JD Edwards EnterpriseOne upgrade
Achieving Synergy

: By implementing Multi-Carrier Shipping Software in parallel with your JD Edwards 9.2 upgrade, you create a powerful synergy. This synergy reduces duplication of efforts and minimizes manual data entry, saving both time and resources.

Improved Testing and Validation

: One of the key benefits of implementing shipping software during your JD Edwards 9.2 upgrade is the ability to time it with your testing phase. This approach ensures that the shipping software aligns perfectly with your ERP system. You can rigorously test the combined setup to identify and address any potential issues, providing a smooth transition when you go live.

Real User Feedback

: Engaging your users in the process is essential for a successful upgrade. With parallel implementation, your users can provide valuable feedback on the shipping software's functionality, interface, and overall user experience. This real-time feedback enables you to make necessary adjustments before fully integrating it into your JD Edwards 9.2 environment.

Process Efficiency

: Implementing shipping software alongside your JD Edwards 9.2 upgrade can significantly enhance your logistics and supply chain management. This efficiency leads to faster order processing, reduced shipping errors, and increased customer satisfaction. Your business benefits from a more streamlined and automated shipping process, ultimately saving time and money.

Data Accuracy

: Parallel implementation ensures that the shipping software operates seamlessly with your upgraded JD Edwards system. This means that your shipping data will be more accurate and consistent. You can trust that your shipping information aligns perfectly with your financial records and inventory management, reducing discrepancies and errors.

Faster ROI:

Implementing shipping software concurrently with your JD Edwards 9.2 upgrade can lead to a quicker return on investment. The streamlined processes, efficiency gains, and reduced errors will save your business both time and money. You'll experience a faster payback period and enjoy the benefits of your investment sooner.
In conclusion, integrating JD Edwards Shipping Software while upgrading to the latest JD Edwards 9.2 version is not just a smart move, it's a crucial one. The synergy, efficiency, improved testing, real user feedback, data accuracy, and quicker ROI make a compelling case for this parallel implementation approach. As you embark on your upgrade journey, consider how shipping software can elevate your business to new heights, making JD Edwards 9.2 even more valuable and impactful.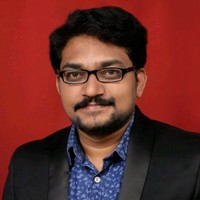 Pavan Telluru works as a Product Manager at ShipConsole. He brings over a decade of experience to his current role where he's dedicated to conducting product demos to prospects and partners about how to organizations can efficiently manage their shipping execution process. He also leads marketing efforts at ShipConsole.