The growth of e-commerce sales has lead to many challenges for organizations delivering shipments on-time, keeping up with ever changing regulations for cross border shipping and more. Customer expectations are high in regards to delivery options, shipping rates and track and trace. Businesses of all sizes need to make sure their shipping can get orders delivered fast and inexpensively. To cut down on time and transportation spend, many businesses are moving to multi carrier shipping systems.
Why automated shipping is important?
Automation allows shippers to automatically get all the shipping data from ERP system into the ShipConsole multi-carrier shipping software dashboard and sends the information to carriers whether Parcels or LTL's. This eliminates the manual process of entering ship-from, ship-to, and package details into carrier systems which is error prone and time consuming. Automated shipping also allows organizations to customize the workflow to meet specific needs of businesses.
Why implement an integrated multi-carrier workflow like ShipConsole?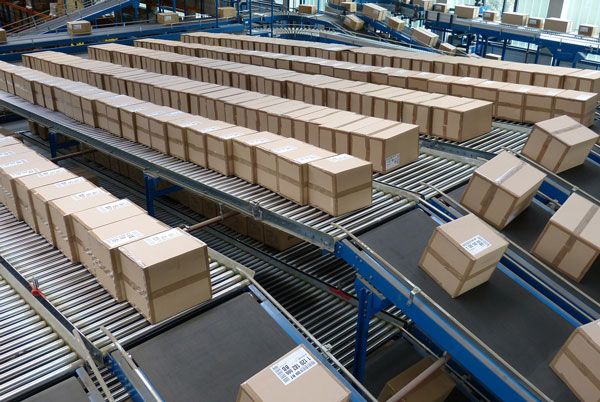 ShipConsole provides a dedicated shipping platform which replaces all carrier provided shipping systems in the warehouse with a single user interface. ShipConsole multi-carrier shipping software can be used in multiple warehouses and helps businesses optimize shipping operations in the following areas.
Rate shopping software features help choose the best shipping carrier based on pre-configured business rules. This will allow you to compare costs between different carriers in real-time on one screen. Shipping managers can get tasks completed quickly by working smarter rather and navigating to multiple carriers websites and manually selecting the best shipping option.
Increase shipping efficiency
Shipping data is automatically pulled into multi-carrier system from ERP and sent to carrier systems to return freight costs in real-time, tracking numbers, carrier compliant shipping labels as well as customs documents (Commercial Invoice, NAFTA, Certificate of Origin, SLI). Shipping software also automatically passes the details like waybill number, freight costs back to ERP system in real-time increasing the productivity of shippers. Shippers can ship 10X faster with integrated shipping software.
Reduce Freight Costs
Ability to compare shipping costs from multiple carriers in one place will allow shippers to get the best cost and service for every shipment. Address verification tool helps shippers validate the shipping addresses and classify them correctly as residential or commercial before package is shipped to avoid any carrier surcharges. ACE integration for every shipment saves $10 to $15 by automating the filing process. Overall cost savings can be up to 30% with multi-carrier shipping software implemented.
Improve Customer Loyalty
ShipConsole helps you to deliver packages to customers on-time every single time. Customer Service personnel can get a login for shipment tracking to inform customers on package status. Customers can set up e-mail notifications to receive notifications when orders are shipped, delivered and any exceptions. Organizations can also get access to proof-of delivery document in real-time. With ShipConsole, customers no longer have to login to carrier websites.
Analytics
ShipConsole shipping software provides centralized data management with real-time shipping analytics. Custom reports/dashboards can be configured to analyze freight spend, delivery delays, and other KPI's.Popular Shipping Analytics Data:
Shipments per carrier/service level
Transportation spend per carrier/service
Freight audit report
On-time deliverability report
Implementation
ShipConsole is cloud based shipping software that allows for quick implementation time. The ShipConsole platform can be accessed from anywhere once it is launched so you can always get to important shipping info. Many businesses start small by automating one warehouse and increasing the footprint by adding more locations, carriers and destinations. Optional features like Denied Party Screening, Address Validation, and Rate Shopping can also be added to shipping software based on shipping needs.
By automating your shipping operations you can reduce training time spent manually entering shipping data which eliminates human error and increases productivity. Integrating multi-carrier shipping software into an existing ERP provides significant cost savings and time savings to organizations. Request a demo to see how ShipConsole can integrate with your ERP and optimize shipping operations today.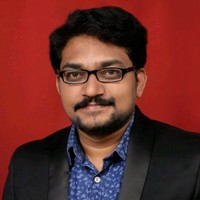 Pavan Telluru works as a Product Manager at ShipConsole. He brings over a decade of experience to his current role where he's dedicated to conducting product demos to prospects and partners about how to organizations can efficiently manage their shipping execution process. He also leads marketing efforts at ShipConsole.