ShipConsole can improve the efficiency of your business by automatically creating Electronic BOL & Digital Signatures. Users can pull up BOLs on their mobile app and e-sign right on the device.
What is BOL (Bill of Lading)
The bill of lading is a legal document issued by a carrier to shipper to help move a freight shipment. It serves as a receipt of freight services when freight carriers deliver goods to a destination. BOL's are legally binding and provides the driver and carrier with all the details needed to process and invoice a freight shipment correctly. It must be signed by authorized representatives from the carrier, shipper, and receiver.
What's in a freight Bill of Lading?

Name and address of shipper (ship from)
Name and address of receiver (ship to)
Name of Bill-to
Date of pick up
Purchase orders or any special reference numbers
Any special instructions
Description of items to be shipped
Package Type
NMFC Code
Freight Class
Whether it's a Hazardous shipment
Who should sign a BOL and when should they sign it?
The company (shipper) who is shipping the goods
The driver. The driver is responsible for checking the goods, and then once he accepts the freight from the shipper, he signs the BOL document and it is loaded onto the truck.
The recipient, who signs the BOL document when the freight is delivered
ShipConsole completely automates the process of LTL shipments with an easy-to-use integrated Mobile App. Users can now E-sign BOLs.
A Multi-Carrier Shipping software, such as ShipConsole, retrieves all the data that you need on a BOL document automatically from your ERP and automates the whole shipping process. This includes printing the shipping labels and the BOL documents, thereby eliminating manual efforts and reducing the chance error. Freight costs can show in real-time with API integration from carriers, and you can pass those costs back to your ERP system for invoicing.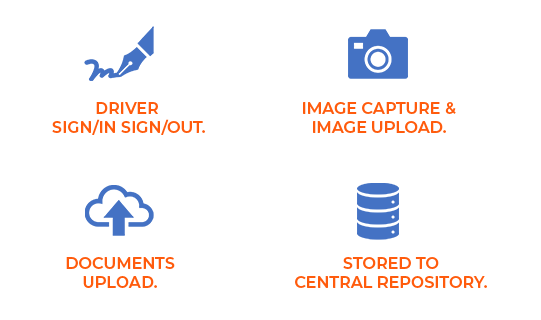 Driver Sign-in/Sign-out
This allows for easy recording of all information related to the driver's arrival/departure. It includes all related information such as time spent on the premises, the condition of the truck, truck pictures, BOL signature, and more. All of these can be captured electronically on a mobile app that then interfaces all of these documents to the central repository.
Our customers have used this module to improve tracking of the driver and truck usage. This has helped to resolve disputes with the customers such as the driver time, truck condition, etc.
This part of the ShipConsole mobile app automates all of your warehouse shipping operations. The app allows warehouses to go completely paper-less with transactions. BOLs are displayed elegantly on your iPad or mobile device and the signature of the driver can be captured on the device. The BOL document can then be sent as an email to all relevant parties.
Furthermore, the signed BOL document can be stored into the central repository for compliance and can be easily retrieved when required.
Mobile support for picture upload
This feature of the ShipConsole mobile app helps in automating your warehouse shipping operations. It allows you to capture any pictures related to the truck, shipping goods, truck arrangements, and more. The photos will be loaded into a central repository and can be arranged by relevant items such as customer PO, delivery no, waybill no. etc. The app is completely integrated with your central ShipConsole server as well as your ERP system.
Many of our customers have successfully used this module to provide better information to their customers, resolve any disputes related to damaged goods in transit, and more.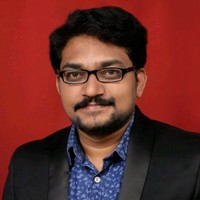 Pavan Telluru works as a Product Manager at ShipConsole. He brings over a decade of experience to his current role where he's dedicated to conducting product demos to prospects and partners about how to organizations can efficiently manage their shipping execution process. He also leads marketing efforts at ShipConsole.