Approximately 20% of addresses entered online contain errors after the completion of order process. One study from Pitney Bowes
found that
companies can spend up to $25 extra per order to correct mistakes that occurred during online checkout and resending mail. According to the USPS®, approximately 1.4 billion pieces of First-Class and standard mail were marked "return to sender" in 2015.
Managing shipping costs is very important to the bottom line for any business. Validating your ship to addresses is necessary before creating shipping labels in order to prevent return shipments and address correction surcharges. The cost of shipping a package to the wrong address can be costly and has the potential to eliminate your company's profits.
ShipConsole Address Verification tool is perfect for businesses that want to catch mistakes with addresses before they become costly. Valid addresses must match a corresponding address in the official USPS address database to be verified with ShipConsole Shipping Management Software. If an address contains any incorrect data, it will not match a corresponding address in the USPS address database, and be marked "invalid". Orders set to be shipped to "invalid" addresses will be cancelled with automated shipping rules in place and order information can be sent to the correct place to follow-up with customer and get corrected.
The ShipConsole Address Verification Software/API verifies an address by checking if it exists in the USPS database. The address validation process returns below results:
Address is valid: The source address is valid and unique. The API will return a new, cleaned address.
Address is invalid: The address validator has processed the address, but could not find a match. There are three possible reasons: address doesn't exist, the address isn't deliverable, or the address is too ambiguous. The API will return alternate addresses, when possible, where shippers can choose the correct address.
Residential or Commercial: The address validator also returns whether the address is residential or commercial.
Oracle eBusiness Suite users have a number of APIs to choose from for use in advance of  the shipping process. ShipConsole Address Verification can be implemented at the sales order capture time or when a ship to site is created. Batch address validation processes with a set date range can also be performed with ShipConsole Cloud Shipping Software. Validating addresses before orders are shipped will help automate your shipping operations so orders can be completed automatically with correct shipping in place every time.
Benefits of Cloud Address Validation System:
Reduces Fraud – Verifying delivery addresses prior to shipping can help fight against fraudulent purchases
Increased customer satisfaction – Late delivery due to incorrect addresses can increase customer services calls. ShipConsole Address Validation ensures packages are delivered to the right address every time
Increased ROI – Fewer returned packages and reduced carrier fees from address correction penalties reduce costs
For more information on how to integrate ShipConsole Address Validation functionality into your Oracle EBS and Cloud ERP Applications and eliminate carrier imposed charges,  contact us at 978-399-0230 or email us at info@shipconsole.com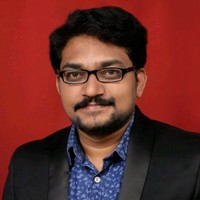 Pavan Telluru works as a Product Manager at ShipConsole. He brings over a decade of experience to his current role where he's dedicated to conducting product demos to prospects and partners about how to organizations can efficiently manage their shipping execution process. He also leads marketing efforts at ShipConsole.