Using the right packaging enables organizations to save on shipping costs. It also enhances the delivery experience for an organization's customers. Prior to 2015, shipping costs were calculated based on actual package weight. Starting 2015, major carriers such as UPS and FedEx started charging based on whichever is greater, the dimensional weight of the package or the actual weight of the package.
The largest carriers started implementing Dimensional Weight Pricing and many shippers started sending light weight packages in unnecessarily large boxes. This excess packaging resulted in lost opportunities for carriers because the packages were taking up significantly more space than they should have. In an effort to fix this problem, carriers started calculating the volume of the shipment and dividing it by parcel dimensional weight factor. Parcel dimensional weight factor differs from carrier to carrier.
Currently, many shippers end up overpaying on dimensional pricing because most of them still don't understand how to calculate it. Many also do not use efficient packaging strategies.
Pack Smartly and Save on Shipping Costs
Choosing the right packaging is as important as ensuring the delivery of the product you're shipping. Packaging spend is typically around 1% to 3% of an organization's total revenue. Organizations need to pay attention to dimensional weight pricing because doing so can result in significant cost savings.
One survey taken by leading fulfillment companies found that the average shipping carton contains over 50% of empty space, and that the potential for cost savings with efficient packaging could be in the range of 20% – 40%.
Here are a couple of ways to increase the efficiency of your packaging:
Make sure to pick the smallest box and pack as compactly as possible. Since the dimensional weight is volume based, reducing each dimension by a little can result in significant savings.
Use Multi-Carrier Shipping Software because it automates the entire shipping process by integrating with your order management system. It picks all of the items, dimensions, and suggests the most efficient box for each shipment based on your business's rules.
ShipConsole is a global, Oracle multi-carrier shipping solution designed to manage your shipping needs. It provides centralized control and visibility throughout the entire shipment execution process. With ShipConsole, users have the ability to rate shop, validate address, print labels, and print customs documents. They can also manifest and manage the levels of service for major Parcel and LTL carriers, as well as close out their deliveries in Oracle from ShipConsole's single unified interface.
Our Dimensional Packaging Engine has built-in adapters for Oracle E-Business Suite and Oracle ERP Cloud. Furthermore, our API can be accessed and used from any ERP or E-Commerce Site.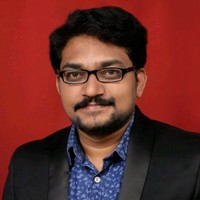 Pavan Telluru works as a Product Manager at ShipConsole. He brings over a decade of experience to his current role where he's dedicated to conducting product demos to prospects and partners about how to organizations can efficiently manage their shipping execution process. He also leads marketing efforts at ShipConsole.