The Shipping Industry has gone through a rapid change in recent years due to modern technology and demand for fast, reliable service. In response to the increased demand, organizations around the world have started to implement multi-carrier shipping software to find the best carrier option and track shipments from the moment they're sent. Multi-carrier software allows businesses to be flexible and automate the shipping process to find the lowest cost fast. Here are 5 trends we've seen in the shipping industry that we expect to allow for even faster shipping.
LTL will Grow in Popularity
The significant growth of global Ecommerce over the last two years is expected to continue through 2020 and into 2021. In fact, worldwide retail Ecommerce sales were 3.54 trillion (3,535 billion) dollars in 2019 and are projected to be 4.93 trillion in 2021, a 39.27% increase over a two-year period. Furthermore, the contribution of small and medium sized businesses to the overall GDP of the economy is higher than ever before. These two factors have led to significant growth in the number of available LTL options. While the number of LTL options are continuing to increase, FTL is becoming more difficult to secure.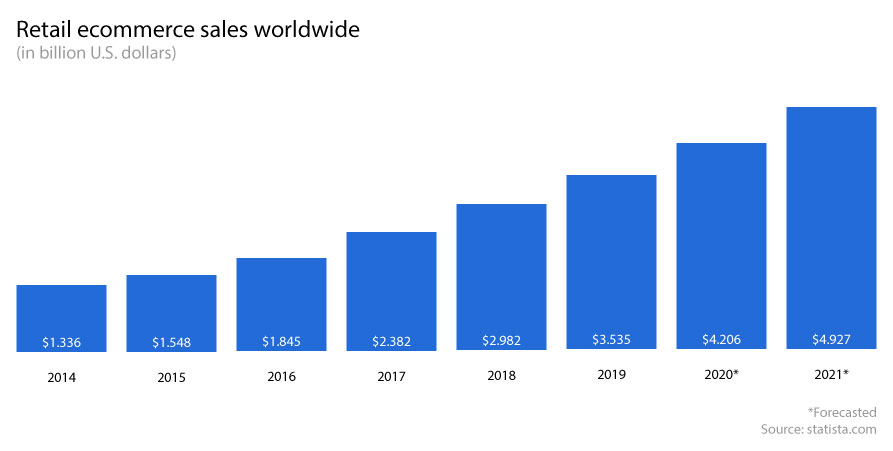 Blockchain and Machine Learning
Companies in the Shipping Industry are beginning to implement Blockchain Technology and Machine Learning (ML) into their shipping software. As mentioned in our Blog article How Blockchain Will Simplify Multi-Carrier Shipping, Blockchain Technology will help the shipping industry by increasing carrier compliance, forming better trust and reliability between all parties involved with a shipment, and cost savings. Machine Learning will give organizations in the shipping industry greater value and sharp insights from all of the data that is being collected. ML will lead to the shipping industry delivering goods in a quicker and more cost-efficient manner.
It's important to note that by nature, Blockchain and ML are technologies that are implemented primarily in the backend of a technology stack rather than in the frontend of the stack. Since consumers and business partners are, for the most part, exposed to the "consumer facing" frontend of shipping software, they might not be made aware that the implementation of Blockchain and ML is happening within the software. In other words, just because Blockchain and ML might not be visible in a given organization's technology, it doesn't mean that it isn't there and adding significant value.
More Companies are Providing End to End Logistics Management as a Service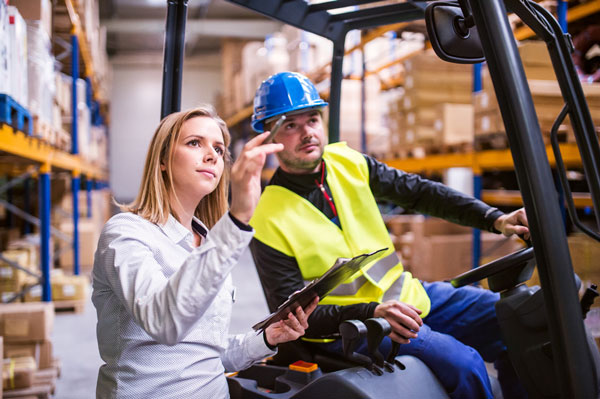 There are an increasing number of companies that are improving their services to become a one-stop-shop for all logistics services. This means that the shipping industry is becoming more integrated. Many corporations including shipping software companies, steamboat lines, and carriers are integrating with companies that are operating on other parts of the supply chain. An example of this is that the number of organizations using an end to end multi-carrier shipping software to ship their goods has increased over the last two years. Engaging with a third-party multi-carrier shipping software for shipments allows the organization to automate their shipping operations and to stay competitive in a market with an increasing number of shipping options.
Synonymous with providing an end-to-end logistics management experience is an increase in pressure on sellers and carriers to provide white glove service. The industry is seeing an increased capability to deliver high priced, fragile, and oversized goods. Staying competitive will require having the ability to facilitate such shipments and being able to provide the customer with detailed whereabouts of their shipment.
Increase in International Shipments
In 2020, International Shipping will be one of the biggest propellants of growth in the shipping industry. This follows the growth trend that international shipping has had in 2018 and 2019. However, it is important to note that this growth in international shipping will not be short-lived but rather sustained over many years to come. Global freight demand is projected to triple over the next three decades. Small and Medium sized businesses (SMB's) are contributing greatly to the increase in international shipping growth and much of the credit for SMB's ability to ship more goods internationally deserves to be given to organizations within the shipping industry. It's the organizations facilitating shipping that have worked on giving SMB's a significantly wider variety of options for shipments. More rate options, delivery time windows, and better tracking have led to SMB's becoming one of the prime propellants of international shipping.
Increased Visibility (Especially from Carriers)
Improvements in shipping technology over the last decade have helped customers gain significantly more visibility into the whereabouts of their shipments and their expected delivery times. In 2020 and the years to follow, consumer pressure on shipping companies for increased visibility will continue to grow. Carriers face the most pressure and are expected to provide updates in shorter intervals and with higher reliability.
Conclusion
It is becoming increasingly important for companies that regularly ship goods to be able to have access to a wide range of carrier options to find the best shipping option. Access to important information throughout the shipping process has also become a necessary part of analyzing costs. The shipping industry will continue to bloom in 2020 and this is great for the industry. However, this bloom will continue to bring higher competition and, in some cases, make it more difficult for SMB's to get competitive rates. Over the next few years, it will be important to make sure that your organization is getting access to the right shipment information and options. Building partnerships directly with carriers and with other third-party companies in the industry will help you maximize the potential for your organization's success.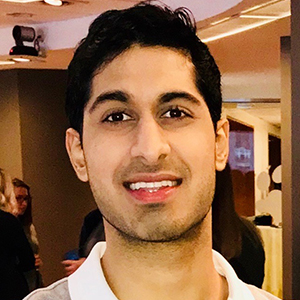 Aryaman Nichani is the Head of Innovation at ShipConsole. Prior to ShipConsole, Aryaman was the Founder and CEO of ZealMe Incorporated, an artificial intelligence and messaging start up. He successfully sold ZealMe's technology in 2018. Aryaman has five years of experience in the startup industry and has lived in Silicon Valley, NYC, Bangalore and Boston.
Aryaman attended Trinity College in Hartford, CT where he studied Computer Science and Behavioral Economics. He has also taken courses in Blockchain Technology and Business Management at the Harvard Division of Continuing Education.