This year's holiday season is just about, to begin with, Black Friday and Cyber Monday. For many retailers the extra holiday rush is a cause of concern for their shipping departments. Late-summer cautions from smaller carriers every year can jeopardize Santa's carriage ride before it starts. A shorter holiday season than ordinary in 2019 increases the pressure on shipping companies to meet delivery time limits and satisfy customer demand. With Tthanksgiving's arrival on November. 28th, shoppers can only group their gifts on smaller packaging networks for 29 days between Black Friday and Christmas Eve.
Leverage Multi-Carrier Shipping Software for greater shipping flexibility
ERP Integrated Shipping Software allows you to quickly validate address, compare different carriers and transit times in single platform and this becomes essential for companies looking to optimize operations and meet delivery deadlines this holiday season. Companies with high volume and complex shipping operations can have direct integration with ERP systems which helps them handle shipments more efficiently. This eliminates the manual process and allows shippers to print carrier compliant labels and other necessary documents all from one screen. ShipConsole Multi-Carrier Shipping Software increases shippers productivity, reduces shipping costs and ensures that customers are always satisfied
Minimize Costs and Dodge Extra Charges
Parcel carriers may impose additional costs to hire new staff and employ the unused delivery resources to third-party vendors. Many other shipping companies also made some exciting announcements to enhance their output in due time without impacting the cost to carriers. These changes often result in retail shippers relying on carriers with few options along with extra charges, which affect their profitability. Another option is to levy the additional expense of shipping on consumers, which would instead cause a loss in orders.
Multi-Carrier Shipping Software avoids extra costs with access to multiple carriers that will meet a specific delivery schedule during peak season without an additional shipment substitute.
Improve Processing Time and Shipping Speed
Today's customers expect speedy, cost effective, and timely delivery, resulting in the ultimate responsibility to the carrier if it fails to deliver to the customer. Overcapacity of carriers effects delivery time leading to slow shipping and leaves the customer disappointed. Packaging volumes are expected to increase by 40%, with holiday deliveries responsible for significant growth. Both UPS and FedEx expect record season and have hired thousands of seasonal staff to manage increased volumes. Online order-driven parcel shipping volumes are still likely to outweigh the ability of carriers to manage them all.
E-commerce and retail shippers can access a number of shipping options to deliver to shoppers using automated Shipping Software. The flexible shipping interface allows shippers to find the best option fast and minimize the risk of congestion and late deliveries. Shipping Software provides full visibility in terms of carrier efficiency with rates and allows versatility to move packages easily and quickly, with the result being delivery on proposed dates without extra costs or delays. Request a demo to find out how ShipConsole Multi-Carrier Software can help you manage shipping operations efficiently.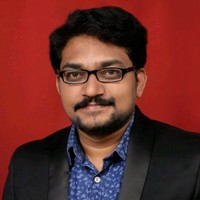 Pavan Telluru works as a Product Manager at ShipConsole. He brings over a decade of experience to his current role where he's dedicated to conducting product demos to prospects and partners about how to organizations can efficiently manage their shipping execution process. He also leads marketing efforts at ShipConsole.