With supply chains continuously changing and becoming more complex, logistics and distribution networks need to become more agile as well, so they can store and ship products and materials on a global scale. Being able to balance cost controls, expedite orders, and satisfy customer demands requires efficient planning and optimization of global supply networks. Transportation management systems simplify the planning and execution of physically moving goods across supply chains, helping organizations control transportation costs, improve internal efficiencies, and secure transport capacity.
ShipConsole shipping software provides a single platform for companies to manage all transportation activity throughout their supply chains. Specifically designed to support the needs of both shippers and logistics providers, the solution enables you to effectively manage orders, efficiently plan and monitor shipments, and optimize shipping options across all modes.
Increased demand from customers for faster and cheaper shipping options has put an incredible amount of pressure on retailers, distribution centers and third party logistic providers. A labor shortage in warehouses means that companies in all industries have had to develop complex strategies to lower shipping costs while maintaining compliance. Automating your shipping process with shipping software is the best way to streamline your shipping process and should be a top priority.
Here's how shipping automation can improve supply chain efficiency at your organization:
Eliminate the Risk of Human Error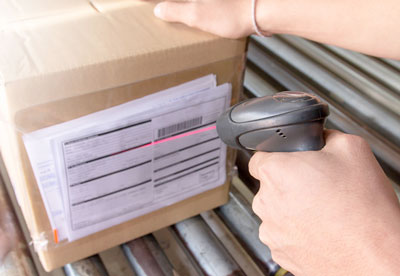 Decrease the risk of human error in the supply chain by automating key components of the shipping process like address validation and denied party screening. Mistakes can have a negative impact on customer satisfaction as well as increase the time, cost and effort it takes to get a package delivered. ShipConsole multi-carrier shipping software can automate many of the manual tasks required during the shipping process so you can be sure shipments are getting delivered on-time.
Manage Increased Order Volumes
Demand for direct-to-consumer shipping has increased order volume and complexity. Distributors handle thousands of individual orders that need to be shipped directly to the customer. Order fulfillment is a labor-intensive process that can make your supply chain even more complex when order volume increases. Automating your shipping process helps you prepare for increased order volumes by getting repetitive tasks handled automatically so you can scale shipping operations up quickly.
Maintain Compliance
Many retailers expect customized shipping labels and pack slips for thousands of orders that need to be ready as soon as an order is ready to be shipped. Failure to comply can result in return fees and other issues that will drive shipping costs up. ShipConsole can be set up to print branded shipping labels and pack slips to ensure packages are ready to be shipped as soon as possible. Shipment tracking numbers can also be assigned to packages so you'll be able to monitor the status of each delivery.
The demand for less expensive shipping options that get delivered on-time is increasing and organizations around the world are transforming their shipping operations to keep up. Automating the shipping process with shipping software like ShipConsole will allow you to automatically take care of repetitive tasks whenever an order is placed so you can be sure shipments will get delivered on time at a low cost. Download our eBook to see how ShipConsole can be integrated into shipping operations at your organization today.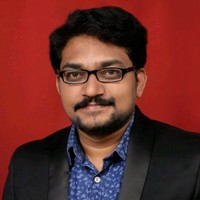 Pavan Telluru works as a Product Manager at ShipConsole. He brings over a decade of experience to his current role where he's dedicated to conducting product demos to prospects and partners about how to organizations can efficiently manage their shipping execution process. He also leads marketing efforts at ShipConsole.