Hazmat shipping is a complex and highly regulated process that demands meticulous attention to detail. Navigating through the compliance requirements, safety considerations, and documentation can be a daunting task. However, with the right tools and technologies, hazmat shipping can be simplified, ensuring efficiency and adherence to regulations. A complete shipping software like ShipConsole, will have the right processes in place to support Hazmat shipping.
The major challenges involved in shipping Hazardous goods:
Accurately identifying hazardous items before shipping is crucial for proper labeling, communication of handling instructions, and mitigating risks associated with dangerous goods.
Staying compliant with ever-changing HAZMAT regulations, especially for international shipments, requires continuous effort and adds complexity to the compliance process.
Proper labeling is essential to ensure safe handling and transportation of hazardous materials, because it provides clear information about their nature to those involved.
Using adequate packaging is crucial to minimize risks associated with handling hazardous materials and protect the well-being of those involved.
Comprehensive documentation is vital for shipping dangerous goods, effectively communicating potential risks and necessary precautions to all parties.
Ongoing training is necessary to ensure safety and compliance with hazardous materials handling, thereby promoting a responsible approach in managing dangerous goods.
Simplifying Hazardous Materials Shipping Compliance:
With the right tools and technologies, such as those in ShipConsole's shipping software, hazmat shipping can be simplified, ensuring efficiency and adherence to regulations.
ShipConsole offers seamless integration with ERP systems like Oracle E-Business Suite, Oracle Cloud, NetSuite, and JD Edwards providing a user-friendly experience for shipping hazardous materials. This integration enables users to automatically fetch shipping-related data from their ERP directly within ShipConsole. By leveraging this integration, users can easily identify shipments containing hazardous materials through alerts or color codes. This crucial information ensures handling such items appropriately. ShipConsole also empowers users to generate accurate shipping labels and Hazmat documents in compliance with carriers.
Steps to Simplify Hazmat Shipping Using ShipConsole:
Integration with Carrier Systems: ShipConsole seamlessly integrates with an extensive network of parcel and freight carrier systems that support Hazmat shipments. This integration enables real-time rate comparisons, automated carrier selection, and electronic transmission of shipping information, reducing manual errors and enhancing operational efficiency.
Create Hazmat Profiles: Hazmat-specific information and classifications can be pre-configured in the software or automatically pulled from an ERP system, eliminating errors with data entry and increasing shipper productivity.
Generate Compliant Shipping Labels and Documentation: ShipConsole's built-in integration with carriers enables the printing of carrier-compliant shipping labels and documents such as OP900, Shippers Declaration, Hazmat EOD report, and more.
Conduct Automated Compliance Checks: ShipConsole's real-time integration with carriers provides immediate validation of Hazmat data ensuring adherence to the carrier's Hazmat regulations thereby avoiding compliance violations.
Select the Best Carrier/Service with Rate Shopping: Benefit from ShipConsole's carrier integration to compare carriers and rates based on Hazmat requirements.
Real-Time Tracking and POD: Utilize ShipConsole's tracking features to monitor hazmat shipments in real-time, ensuring transparency and providing updates on shipment status and location. Customers can get access to POD (proof-of-delivery) documents. So, users no longer need to navigate between multiple carrier websites for track and trace.


Conclusion:

Hazmat shipping demands a thorough understanding of regulations, meticulous attention to detail, and efficient processes. ShipConsole's shipping software offers a comprehensive solution that simplifies hazmat shipping operations. With ShipConsole, hazmat shipping becomes more efficient, reliable, and compliant, ultimately benefiting businesses in terms of safety, productivity, and reputation.
To simplify your hazmat shipping processes and experience the benefits of ShipConsole shipping software, get in touch with us today. Streamline your hazmat shipping operations and ensure compliance every step of the way.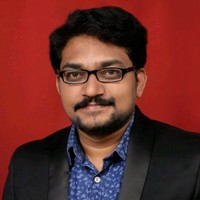 Pavan Telluru works as a Product Manager at ShipConsole. He brings over a decade of experience to his current role where he's dedicated to conducting product demos to prospects and partners about how to organizations can efficiently manage their shipping execution process. He also leads marketing efforts at ShipConsole.