With supply chains continuously changing and becoming more complex, logistics and distribution networks need to become more agile. Doing so will improve their ability to store and ship products and materials on a global scale. Being able to balance cost control, expedite orders, and satisfy customer demands requires the efficient planning and optimization of global supply networks. Transportation management systems simplify the planning and execution of physically moving goods across supply chains and help organizations control transportation costs, improve internal efficiencies, and secure transport capacity.
Transportation Management Systems provide a single platform for companies to manage all transportation activity throughout their supply chains. The solution is specifically designed to support the needs of both shippers and logistics providers. It enables you to effectively manage orders, efficiently plan and monitor shipments, and optimize shipping options across all modes.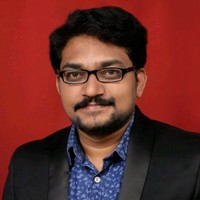 Pavan Telluru works as a Product Manager at ShipConsole. He brings over a decade of experience to his current role where he's dedicated to conducting product demos to prospects and partners about how to organizations can efficiently manage their shipping execution process. He also leads marketing efforts at ShipConsole.