Enhanced Warehouse Productivity
Faster Package Tracking
Streamlines Shipping Process & Improves Customer Service
Elkay Manufacturing Simplifies Oracle Shipping Execution Using ShipConsole
Elkay, an American-owned manufacturing company needed a market-proven solution for Oracle shipping execution that integrated Oracle E-Business Suite R12 with freight carriers like UPS and FedEx and had the following features:
Integration with Oracle R12
A simple UI so the shippers could maximize productivity
Rate shopping to find the best rate amongst a variety of LTL and freight carriers
Read this case study to learn how Elkay streamlined their shipping process across 6 US distribution centers.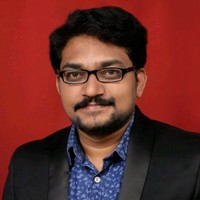 Pavan Telluru works as a Product Manager at ShipConsole. He brings over a decade of experience to his current role where he's dedicated to conducting product demos to prospects and partners about how to organizations can efficiently manage their shipping execution process. He also leads marketing efforts at ShipConsole.