A high tech communications company that makes wireless and cable connectivity components needed a shipping solution that integrated with their Oracle Applications and streamlined their shipping process. Having multiple systems from different shipping companies meant that administration was complicated and mistakes were often made.
Download this case study to find out how they used ShipConsole to eliminate the costly mistakes associated with using incorrect account numbers, thus reducing shipping costs.
Here are some of the benefits that they achieved using ShipConsole:
Eliminated the losses incurred due to human error
Simplified the shipping process by replacing the old Access database system
Reduced the total number of employees by one third
Improved customer service with the ability to track shipments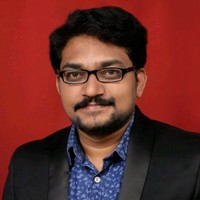 Pavan Telluru works as a Product Manager at ShipConsole. He brings over a decade of experience to his current role where he's dedicated to conducting product demos to prospects and partners about how to organizations can efficiently manage their shipping execution process. He also leads marketing efforts at ShipConsole.