Organizations are showing increased interest in using cloud applications and according to Gartner, Oracle is already a long way ahead of the competition. Oracle is considered the leader in Cloud ERP's, and the gap between Oracle and the rest will likely widen.
Some organizations are taking small steps by moving a single process or one application at a time to the cloud. However, at the other end of the spectrum are organizations doing end-to-end migrations, moving all enterprise applications and processes to the cloud.
Let's look at the benefits of adding an integrated shipping software to your Oracle ERP Cloud implementation.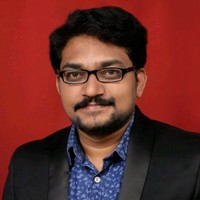 Pavan Telluru works as a Product Manager at ShipConsole. He brings over a decade of experience to his current role where he's dedicated to conducting product demos to prospects and partners about how to organizations can efficiently manage their shipping execution process. He also leads marketing efforts at ShipConsole.