Global-e Carrier: A Powerful Cross-Border E-commerce Shipping Solution
Global-e is a cross-border e-commerce solution provider that enables retailers to sell their products to customers worldwide. One of the key components of their solution is the Global-e Carrier service, which provides a range of shipping options to help retailers deliver their products to customers in different countries.
Global-e Carrier is a shipping service offered by Global-e for international shipping.

It offers access to a network of local carriers and postal services to optimize shipping operations and reduce costs.

End-to-end tracking provides transparency and real-time updates on the status of shipments for an improved customer experience.

It offers a range of shipping options, including express and economy, with various delivery
speeds and prices.

Retailers can tailor shipping options to meet their customers' needs and optimize their shipping operations.

It helps retailers improve customer satisfaction and stay competitive in the world of e-Commerce.
Global-e Carrier offers Application Programming Interfaces (APIs) that enable retailers to integrate the shipping service into their existing shipping software. By doing so, retailers can take advantage of the features and benefits of Global-e Carrier without having to use a separate platform.
Case Study: How ShipConsole helped Jewelry Brand achieve flawless shipping
A high-end jewelry and accessories brand was facing challenges with its international shipping operations due to a significant international customer base, which resulted in complex logistics and high shipping costs. The brand needed a solution that could provide a seamless and efficient international shipping experience for its customers, while also reducing the cost and time required to manage its global shipping operations.
In order to address these issues, the brand turned to ShipConsole's shipping software, which offers pre-built integration with Global-e Carrier APIs. By integrating ShipConsole with their Oracle NetSuite ERP, they were able to simplify international shipping operations, lower shipping costs, and enhance the overall customer experience.
Key Business Benefit
A significant business benefit for the Jewelry & Accessories brand is the consolidation of shipping operations achieved through ShipConsole's integration. By using ShipConsole for all their shipping needs, including international orders, the company saves a significant amount of time that would have usually been spent on using different applications for different types of shipping modes.
Simplified Shipping Flow
When a customer places an order on a Shopify store, the order information is automatically created within Netsuite. This process is achieved through the use of integration tools or third-party software, such as Celigo, that can connect the two systems and transfer the order data seamlessly.
Once the order details are in NetSuite, ShipConsole takes over the shipping process. The orders show up automatically in ShipConsole, where the shipper can easily identify the Global-e orders. The shipping process is then just a one-step process, which includes label printing, any necessary shipping documents, and automatic updates to NetSuite with tracking details and shipping costs.
The instantaneous label print feature means that retailers can print labels for Global-e orders as soon as they are generated at the Global-e Carrier service. This reduces the time and resources required for manual label printing, freeing up more time for other aspects of the business.
The integration with Global-e Carrier through ShipConsole enabled the brand to provide a range of international shipping options, including express and economy services, with end-to-end tracking for customers. Furthermore, the network of local carriers and postal services provided by Global-e Carrier allowed the brand to select the most cost-effective shipping option for each specific destination, reducing shipping costs and improving efficiency.
In summary, ShipConsole's integration with NetSuite and Global-e Carrier provides eCommerce retailers with a seamless order fulfillment process for both domestic and international orders. This integration helps retailers to efficiently manage their shipping operations, reduce costs, and improve customer satisfaction.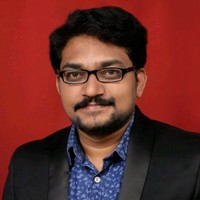 Pavan Telluru works as a Product Manager at ShipConsole. He brings over a decade of experience to his current role where he's dedicated to conducting product demos to prospects and partners about how to organizations can efficiently manage their shipping execution process. He also leads marketing efforts at ShipConsole.