Multi carrier shipping from multiple locations across different countries can become very difficult to manage. Tracking shipments becomes much more complex as each carrier has its own website that requires unique login information to get package delivery status which consumes lot of resource hours. Accurate shipment tracking is extremely important for customer satisfaction. ShipConsole enhances visibility into shipment status and simplifies tracking of multiple carrier shipments from a single interface. For Oracle users it provides a separate tracking responsibility in Oracle that can be assigned to customer service. Proof-of-delivery documentation is also instantaneously available with the click of a single button from ShipConsole, so customer service no longer has to call FedEx, UPS, or other carriers to request proof-of-delivery.
Using one solution for multi carrier shipping to track all shipments will help enhance Customer Experience. With ShipConsole you can also:
Pro-actively Update Customer on Shipment Status
Reduce calls to your Customer Service department by automating shipping operations to proactively inform your customers about delivery status of every package shipped by Parcel and LTL Carriers and generate a report comparing actual delivery dates with projected delivery dates. Exceptions are highlighted so you can easily see which packages failed to get delivered on time.
Automatic Email Notifications
ShipConsole sends email notifications to customers with package tracking numbers, so customers can check shipment status themselves. Emails can be personalized and sent in various formats including templates for mobile devices.
Ship Notifications
Send automatic email or text notifications
Delivery Notifications
Exceptions
Instantaneous Access to Proof-of-Delivery
ShipConsole multi carrier shipping software provides easy access to the POD within Oracle
Customer Service no longer has to call FedEx or UPS as proof-of-delivery is immediately available
Benefits of Automated Shipment Tracking
Utilizing ShipConsole multi carrier shipping software will allow your organization to reduce shipping costs by automating the shipment tracking process. Real-time shipment tracking data gives you complete visibility of where shipments are and when you can expect them to be delivered. ShipConsole helps save valuable time and resources so you can focus on what's most important for your business.
Shipping Department
Consolidated view of all deliveries which can be tracked by sales order number, delivery number or just by date in multi carrier shipping software dashboard
Helps shipping department to generate EOD reports
Customer Service
Separate tracking responsibility in Oracle for customer service
Customer service reps no longer have to login to separate carrier websites
Save time with real time shipment tracking information in one place
Customers
Set automatic email notifications for Customers
Update Customers at different levels of delivery process
Customers can track their order with info that is sent to them when order is first shipped
Many organizations are beginning to realize the benefits of real-time shipment tracking and managing all shipping operations with ShipConsole multi carrier shipping software. Request a demo to see how automating shipping operations with ShipConsole can reduce costs and improve customer satisfaction today.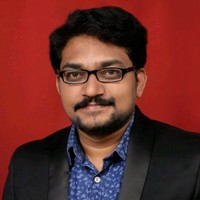 Pavan Telluru works as a Product Manager at ShipConsole. He brings over a decade of experience to his current role where he's dedicated to conducting product demos to prospects and partners about how to organizations can efficiently manage their shipping execution process. He also leads marketing efforts at ShipConsole.