Global parcel shipping volume was approximately 103 billion parcels in 2019 and is projected to more than double to 262 billion parcels by 2026. Let's take a look at a few of the important trends we are currently seeing in Parcel shipping and can expect to see over the next few years to come.
Rates will Increase. Again.
Data from the past 30 years shows that the major carriers have increased their parcel shipping rates every year with very few exceptions. Rates will continue to increase anywhere from 2% – 6% annually. As an example, FedEx and UPS's rate increases for ground shipments in 2019 were both around 5%. Their rate increases for 2-Day Air were even higher at around 7%. In 2020 and the years to follow, large and hefty items are likely to get the heaviest rate increases. This is due to the growth in online shopping for heavy items. Fewer individuals are shopping for heavy items in-person due to the increase in availability of products online and also because of other factors such as COVID-19.
Tracking and Update Capabilities will Improve.
There is heavy pressure from consumers on the major carriers to improve the quality of tracking and updates. Consumers was to be constantly aware of where their package is and what its guaranteed delivery time is. This pressure is so prevalent in our industry that by having superior tracking and updating capabilities, a carrier can set itself apart from the competition. In addition to consumer demands, the ongoing increase in the number of active smartphones worldwide and improvement in cellular connectivity, along with constantly improving supply chain technology, gives carriers an even stronger reason to invest in enhancing their tracking and updates. We will see the major carriers improving their tracking and update abilities over the following years to come.
Deliveries will become Faster and More Dependable
The major carriers such as FedEx, USPS, and UPS are heavily investing in improving their delivery speed and reliability. One of the main reasons that they are so motivated to do so, is competition from Amazon. Amazon is continuously increasing the number of one-day and two-day shipments that it successfully delivers, and this is part thanks to its own robust network of delivery trucks and warehouses. Furthermore, Amazon Prime (Amazon's subscription based quick delivery service) has over 100 million members in the US alone and is rapidly expanding. The result of this competition from Amazon is that the main carriers such as FedEx, UPS, and USPS are improving their delivery capacity, network, and speed. This is a great thing for the average consumer, who will see delivery speeds and reliability increase all around.
Terms and Fee Structures will Change
It is common for major carriers to change their terms and fee structures from year to year. However, the prominence of COVID-19 through 2020 and into 2021 is likely to result in the update of terms and fee structures to an extent significantly above average. Since COVID-19 has affected and will continue to affect international regulations, this year, it will be specifically important to pay attention to term and fee structure changes for not only domestic shipping but also for international shipping.
Conclusion
As mentioned in this article there are many important trends such as rate increases, term updates, improved tracking, and faster delivery speeds, that are worth paying attention to in the parcel shipping industry over the years to come. The rate of change in the parcel shipping industry remains strong and, as history shows, organizations who pay close attention to such changes can adapt quickly and take advantage of each situation.
Choosing the right multi-carrier shipping software will help ensure that you are getting the best shipping options and rates from carriers. ShipConsole's Multi-Carrier shipping software stays updated with the latest regulatory changes and rate changes as they happen in the industry. This helps its users save on shipping costs and maximize returns.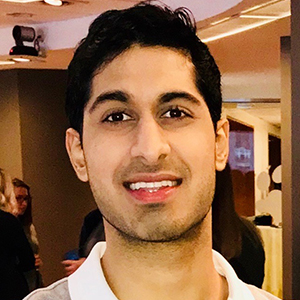 Aryaman Nichani is the Head of Innovation at ShipConsole. Prior to ShipConsole, Aryaman was the Founder and CEO of ZealMe Incorporated, an artificial intelligence and messaging start up. He successfully sold ZealMe's technology in 2018. Aryaman has five years of experience in the startup industry and has lived in Silicon Valley, NYC, Bangalore and Boston.
Aryaman attended Trinity College in Hartford, CT where he studied Computer Science and Behavioral Economics. He has also taken courses in Blockchain Technology and Business Management at the Harvard Division of Continuing Education.