What is ShipConsole? – A Quick Summary
ShipConsole is a multi-carrier shipping software that integrates thoroughly with your backend ERP, and all parcel and LTL carriers. ShipConsole's software is highly configurable and it automates all aspects of shipping logistics, including outbound shipping and inbound receiving.
Why ShipConsole?
Proven Cost & Time Savings for Businesses
Businesses use ShipConsole because they can experience a reduction in shipping costs and shipping penalties. Furthermore, they can experience less steps in the shipping process, and less manual data entry, which ultimately results in time savings.
Rate Shopping/Freight Quoting at Multiple Points in the Shipping Process
ShipConsole's software allows rate shopping/freight quoting to happen at multiple points throughout the shipping process. This includes at the time of shipping, picking, or upstream during the order creation process. This ensures you get the best shipping rates for your Parcel and LTL shipments.
More Cost Efficient than Other Solutions
ShipConsole is more cost efficient than many other solutions on the market. Our pricing model is built such that a business will only pay based on their transaction volume, number of locations, and number of carriers. There is no additional fee per user as our software allows unlimited users.
Customizability
ShipConsole's development team has customized solutions for its customers as required. Our software is built to incorporate customized business rules that can vary from company to company.
High Levels of Pre-Built Integration with your Oracle ERP & Quick Implementation.
ShipConsole's pre-built integrations with your Oracle ERP means that the software has a very short implementation time and requires minimal development resources from businesses. This integration also results in the accurate and efficient transfer of all shipping data into your ERP.
High Levels of Expertise in Specific Industry Verticals
ShipConsole has built industry specific experience by becoming the preferred shipping solution for leading businesses in the following industry verticals. Medical devices, life sciences, manufacturing, hi-tech, parts + service equipment, and retail/eCommerce.
Organized Data for Analytics & Reporting
ShipConsole has detailed analytics and reporting capabilities that can provide valuable insights on a business's shipping. Such insights have provided businesses with the information needed to make critical decisions that result in cost savings and time savings.
Shipping API's
The majority of the features available in ShipConsole's SaaS product are also available as API's. This includes Rate Shopping, Address Validation, Label Generation, Reporting, and more.
If you would like to learn more about how ShipConsole can help your organization's shipping needs, or have any questions?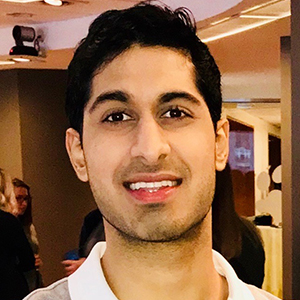 Aryaman Nichani is the Head of Innovation at ShipConsole. Prior to ShipConsole, Aryaman was the Founder and CEO of ZealMe Incorporated, an artificial intelligence and messaging start up. He successfully sold ZealMe's technology in 2018. Aryaman has five years of experience in the startup industry and has lived in Silicon Valley, NYC, Bangalore and Boston.
Aryaman attended Trinity College in Hartford, CT where he studied Computer Science and Behavioral Economics. He has also taken courses in Blockchain Technology and Business Management at the Harvard Division of Continuing Education.