ShipConsole Multi-Carrier Shipping Software allows businesses across the world to optimize shipping operations in the cloud. ShipConsole integrates Oracle EBS applications to major parcel and freight carriers seamlessly so you'll be able to find the best rates and reduce costs. See how organizations in many types of industries have found success using ShipConsole to manage Oracle shipping operations.
Life Sciences/Medical Devices customer solves their complex shipping needs with ShipConsole Multi-Carrier Shipping SoftwareMedical technology company, develops, manufactures, and supplies diagnostics products, medical imaging systems, and surgical products for women in the United States, Europe, the Asia-Pacific, and internationally. Leader in diagnostics and medical imaging systems related to women's Health.
Footprint: Oracle E-Business Suite with multiple modules including Order Management, Inventory, Pricing, Financials and TCA
Improved shipping efficiency by over 60%
single user interface for both UPS and FedEx instead of using separate workstations
Utilized ShipConsole for shipment tracking and proof-of-delivery, Hazardous Material Processing, Utilized ShipConsole for Reporting and Analytics
Ease of adding new shipping locations
ShipConsole reports/dashboards is a huge benefit. Ability to design own reports
Security Solutions Company Simplifies their Oracle Execution with an Oracle SaaS Shipping SoftwareCompany is a global pioneer in safety and security, with leading brands like CISA, Interflex, LCN, Schlage, SimonsVoss and Von Duprin. Focusing on security around the door and adjacent areas, Allegion produces a range of solutions for homes, businesses, schools and other institutions.
Leader in providing range of security solutions to homes, businesses, schools and other educational institutions simplifies shipping with SaaS Shipping Software
Implemented ShipConsole in SaaS environment in over 10 locations
Integrated with over 80 carriers
Doubled the productivity
Saved shipping resources hours by half
Increased visibility by tracking, POD
Global Manufacturer streamlines their global shipping operations with Oracle Shipping SoftwareCompany is a global manufacturer, delivering innovative equipment and components, specialty systems and support services through four major operating segments: Energy, Engineered Systems, Fluids, and Refrigeration & Food Equipment. Global manufacturer providing innovative equipment and components, specialty systems. Customer went live in less than 4 months
Selected ShipConsole because of its flexibility to add business rules and the underlying architecture. The integration is now seamless with our Oracle E-Business Suite system
Time savings by eliminating manual processes
Streamlined shipping processes across all companies
Improved accuracy and quality due to automated functionality
Retail Company Integrates ShipConsole to support shipping automation and Company growthCompany has offered specialized products and accessories, expert advice and professional service to recreational vehicle owners and campers. Along with RV parts and accessories, they also offer a selection of new and used RVs for sale; service centers with over 1,900 bays and over 1,600 technicians on staff; over 100 collision centers; RV Spa detail and refurbishment centers
With ShipConsole Company has seen better, faster shipping processes, total shipping automation, ease of use and seamless integration with Oracle E-Business Suite
Reduced shipping costs by 30% with rate shopping and address validation
Single interface for all parcels, LTL's and freight forwarders
Enhanced customer experience with better visibility for Tracking, POD
Reduce Costs with Cloud-based Shipping Software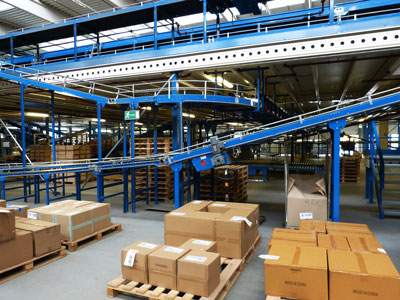 ShipConsole allows all Oracle EBS Customers to meet complex shipping needs in a very straightforward and highly efficient manner, saving time, resources and money. Request a demo today to see how ShipConsole can be integrated into an Oracle EBS environment to move your shipping operations to the cloud.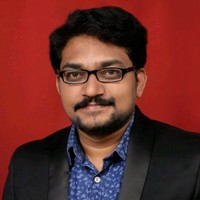 Pavan Telluru works as a Product Manager at ShipConsole. He brings over a decade of experience to his current role where he's dedicated to conducting product demos to prospects and partners about how to organizations can efficiently manage their shipping execution process. He also leads marketing efforts at ShipConsole.