Shipping hazardous goods could result in large penalties if not handled properly. When it comes to shipping hazardous materials, all commodities must be properly labeled, described, and have the appropriate UN numbers assigned. The UN number is a 4-digit code that indicates the level of hazard of the goods based on its toxicity, flammability, and a variety of other factors
Unfortunately, most enterprise resource planning (ERP), warehouse management systems (WMS), and order management systems (OMS) aren't built with either hazmat or multi-carrier shipping capabilities.
The growth of eCommerce has made shipping of dangerous goods more important than ever. Unfortunately, there are several key gaps organizations face with ever changing regulations and customer expectations.
Implementing multi-carrier shipping software helps organizations to:
Eliminate manual data entry
Address Verification before a package is shipped
Accurate packaging to reduce dimensional charges
Automate hazmat shipping with generating carrier compliant shipping labels and documents
Use One-click process to ship, print labels and ship confirm
Print shipping labels and Oracle shipping documents from a single user interface
One-click access to shipment status and proof-of-delivery
Send automated shipment notifications to customers with tracking numbers
Easy access to shipping data and freight costs from Oracle
Integrated rate shopping with carriers from Oracle EBS
Utilize Reports/Dashboards for shipping visibility
Go-Live within two weeks of time
Without shipping software capabilities in place, a shipper is responsible to determine whether the shipment is hazmat and supply the correct identification number, compliant shipping labels and required documents to meet regulations. ShipConsole multi carrier shipping software enables shippers to identify hazmat shipment and automates the required information from ERP system or within the shipping software database.
ShipConsole's multi-carrier shipping dashboard lets shipper know that it's a shipment is classified as hazmat with a red flag. This allows shipper to see if shipments meet compliance standards as carriers validates the hazmat requirements in accordance with regulations. Carriers are responsible for ensuring shipper has properly described and packaged the materials to be transported. Multi-carrier shipping software allows shipments to be organized so organizations can ship multiple items at the same time. Shippers can ship multiple hazmat commodities as part of one single shipment for both ground or air shipments to reduce costs.
Hazmat Shipping Documents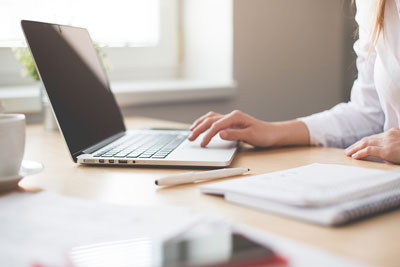 Hazmat documents are shipping documents that are created to communicate a hazard and include all required information. Critical information like material type, class quantity, unit, identification number, DOT label type, emergency contact name and number and packaging group all needs to be printed on the documents. Shipping software lets shippers automatically create hazmat shipping documents so they don't need to be manually entered which can cause errors. All of these process for hazmat shipping can be automated by assigning Hazmat ID at Oracle Applications as a profile option at specific user level which defaults all Hazmat information into shipping software.
For valuable information on hazmat shipments, organizations can generate report for hazmat shipping for each location based on a given date. This report captures all the hazmat shipment data like shipper name, DOT class, DOT ID, packaging group, quantity, destination name and carrier service level.