Artificial Intelligence (AI) has become a big part of daily operations at many businesses with the latest technology advancements. Machine learning and robotics technologies have produced a global impact by transforming the way we assign a task quicker to increase productivity. In the domain of logistics and shipping, AI has already started to prove its impact by simplifying the process of supply chain logistics.
Implementing artificial intelligence for the planning and operation of last mile delivery with automated shipping software can deliver positive results. One of the biggest reason for the high costs in shipping and logistics is because many organizations haven't implemented technology that allows them to automate freight rating process and find the best shipping option fast.
AI could help automate the shipping process by:
Making deliveries route more efficiently to save on fuel charges and improve customer satisfaction with on-time deliveries
Streamlining business processes, AI can help organizations and shipping partners make better decisions based on historical data
Facilitating successful delivery of goods with real-time tracking updates and electronic proof of delivery
As a share of the total cost of shipping, last mile delivery costs are substantial comprising 53% overall. The last mile delivery challenge will be less challenging with the logistics and route planning algorithms fueled by technology from AI, simplification of processes and performance.
The significance of Artificial Intelligence in last mile delivery is as follows:
It helps you to accurately manage even the most complex data set.
Enables data systems to be utilized and data sets built to control patterns and phenomena.
It produces data models focused on predictive analysis.
With an automated shipping software system, the system can be programmed to classify the best carrier and pick depending on the right balance of operation and delivery costs. The ability to choose from different carriers to find the best rate can help lower shipping costs. Businesses often leave money on the table by partnering with one carrier or through other ranking methods. Multi-carrier shipping software was created to make the most of all available carriers rather than single carrier shipping software.
Automated delivery shipping software also allows businesses to create an excellent customer experience as soon as a consumer brings an item into their shopping cart. With access to a large carrier network, a range of delivery options can be offered. A tracking solution can also be implemented that operates continuously throughout all carriers, enabling your clients to control their products and give them alerts proactively.
Increase Efficiency with Multi-Carrier Software
Multi-carrier shipping software is a tool for automating and streamlining the shipping process with out-of-box integration to ERP systems which no longer require manual data entry. Shippers can quickly validate address, compare costs/service of multiple carriers, pick their preferred shipping carrier, and print shipping labels, required documents all in one user interface.
Request a demo and find out how you can automate your shipping operations for faster decision making and improved shipment tracking visibility.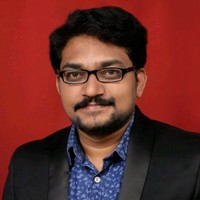 Pavan Telluru works as a Product Manager at ShipConsole. He brings over a decade of experience to his current role where he's dedicated to conducting product demos to prospects and partners about how to organizations can efficiently manage their shipping execution process. He also leads marketing efforts at ShipConsole.