International shipping has become more complex with shipping procedures, customs rules, regulations, duties & taxes, paperwork requirements which all require deep expertise in carrier compliance. Any failure to confirm details during international shipping can lead to additional costs, delivery delays or return shipments. Fully integrated Multi-Carrier Shipping Software has become key to overcoming this challenge for many organizations.
Multi-Carrier Shipping Solution
With ShipConsole Multi-Carrier Shipping Solutions you can manage all multi-carrier international shipping needs from a single interface. ShipConsole integrates with all major parcel carriers like UPS, FedEx, DHL, USPS, TNT and supports over 200 carriers globally. ShipConsole simplifies your overall shipping process by generating required customs documents and reduces overall export costs by eliminating manual process.
ShipConsole seamlessly integrates with Oracle E-Business Suite, Oracle ERP Cloud and all the commodity information including harmonized codes is directly pulled from Oracle which eliminates the need to manually key in all the shipping information into carrier systems.
Save time and money by using Oracle Shipping Software. Any shipment where the ship-to country is different from the ship-from country is automatically identified as an international shipment. ShipConsole provides user ability of viewing and printing international documents even after delivery is shipped. ShipConsole is very flexible with the ability to add custom business rules to meet complex and unique customer requirements.
Common International Documents generated by ShipConsole
Shipper's Export Declaration (SED)
Commercial Invoice
Certificate of Origin
NAFTA Documents
ShipConsole supports Paperless invoicing
Utilize UPS Paperless Invoicing or FedEx Electronic Trade Document Services to eliminate the need for paper commercial invoices and NAFTA Certificate of Origin for shipments between the United States and Canada
The commercial invoice and NAFTA data is transmitted electronically so there is no longer a need to print multiple copies
Automated Shipping Operations
Are you exporting items whose value is at $2500 or more?
Companies running Oracle Applications have to manually enter their export information directly on ACE website. With ShipConsole, Customers can seamlessly file Electronic Export Information (EEI). Now shippers can be ensured of a single interface for Export Compliance, Label Generation with real time integration to ACE system.
Rate shopping
With ShipConsole, shippers can automatically rate shop between all international carriers either by cheapest cost or transit time which assures that you are always shipping with best service.
ShipConsole, a Platinum level Oracle partner offers comprehensive multi carrier shipping software integrated with Oracle E-Business Suite, Oracle Transportation Management, Oracle Warehouse Management system to support Parcel and LTL carriers. ShipConsole has set itself apart from other shipping software providers with deeper integration with Oracle ERP and its long partnership with oracle. ShipConsole is preferred choice for many organizations because of its ability to deliver out of box international shipping solutions.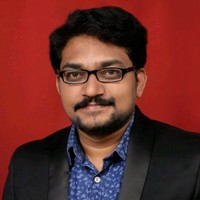 Pavan Telluru works as a Product Manager at ShipConsole. He brings over a decade of experience to his current role where he's dedicated to conducting product demos to prospects and partners about how to organizations can efficiently manage their shipping execution process. He also leads marketing efforts at ShipConsole.