The Problem
For organizations that ship a significant amount of goods, it is imperative to limit address errors. When carriers such as FedEx, UPS and DHL need to return or correct a shipment, the organization that sent the shipment can be charged "address correction surcharges". A study from Pitney Bowes found that companies can spend up to $25 extra on an order that requires correcting mistakes and resending the mail. Mistakes that can be prevented at the order creation step. Currently, approximately 20% of addresses entered online contain errors after the completion of the order process. Furthermore, according to the USPS®, approximately 1.4 billion pieces of First-Class and standard mail were marked as "return to sender" in 2015.
The Solution
Having an address validation tool in your shipping software will save your organization money, time, reduce fraud, and increase customer satisfaction. In ShipConsole's address validation tool, addresses must match a corresponding address in the official USPS address database to be verified with ShipConsole. If an address contains any incorrect data, it will not match a corresponding address in the USPS address database and will be marked as "invalid". Orders that are set to be shipped to "invalid" addresses will be cancelled following the automated shipping rules put in place. Order information can be sent to the right place for follow-up with the customer and get corrected.
The Benefits of Address Validation

Reduce Fraud
Verifying delivery addresses prior to shipping helps fight against fraudulent purchases

Increase Customer Satisfaction
On time delivery to the correct addresses increases customer satisfaction. On the contrary, incorrect deliveries can increase customer service calls.

Save Money
Fewer returned packages and reduced carrier fees reduce business costs
Save Time
Fewer shipping errors means the entire organization spending their time on what matters most
How it Works
Businesses have a responsibility to classify addresses between commercial and residential addresses. ShipConsole's Address Validation software classifies whether an address is residential or commercial. Furthermore, the tool is not limited only to organizations running Oracle ERP's. ShipConsole's address validation tool is also available as an API for non-ERP users. The tool can be implemented at the sales order capture time or when a ship to site is created. It can also perform batch address validation processes with a set date range. Validating addresses before orders are shipped will help automate your shipping operations. Orders can be completed automatically with the correct shipping addresses in place every time.
To find out more, or to see a live demo ShipConsole's Address Validation tool in action, contact us here.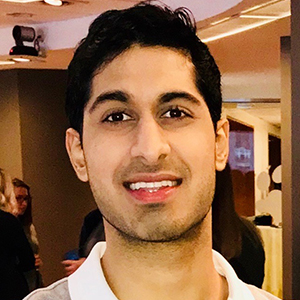 Aryaman Nichani is the Head of Innovation at ShipConsole. Prior to ShipConsole, Aryaman was the Founder and CEO of ZealMe Incorporated, an artificial intelligence and messaging start up. He successfully sold ZealMe's technology in 2018. Aryaman has five years of experience in the startup industry and has lived in Silicon Valley, NYC, Bangalore and Boston.
Aryaman attended Trinity College in Hartford, CT where he studied Computer Science and Behavioral Economics. He has also taken courses in Blockchain Technology and Business Management at the Harvard Division of Continuing Education.