Today, shippers have many carrier options during complex shipping processes. Are your shippers spending enough time to research the best rate and shipping option? Many shippers use a carrier's site and enter the order information to identify the best service but this process is costly and inefficient. Selecting your shipping method with a carrier will often result in rates only from that carrier which can result in very high costs and loss of significant saving opportunities. More efficient shipping operations can significantly cut costs and allow your focus to be on items more important to your business.
To maximize savings and reduce costs, a rate shopping tool can prove very effective. If you don't have a rate shopping tool users are required to follow these steps to complete shipping operations:
Go to carrier websites which is time consuming and labor intensive
Manually enter shipping details logging into carriers' websites
Manually choose option for shipping needs
Imagine a software that has all shipping carriers' options, services from multiple carriers in one place from which to choose. Wouldn't that be something you would integrate with your shipping operations?
Utilizing ShipConsole, a multi-carrier freight shopping tool, is one of the best strategies to find the most cost effective shipping options for every order that is placed. Our user-friendly shipping software has a list of multiple carriers such as UPS, FedEx, DHL, USPS, and service levels in one place for easy management. Consistently choose the best shipping option so you can offer the fastest delivery times and best customer experience on every order, all while keeping shipping rates low.
With ShipConsole, you can access shipping rates from anywhere you need them during shipping process; from sales order forms to shipping transactions forms. The Shipping program can also be run during the pick release process to get the best real-time rates. We also support businesses who use iStore for web orders with a ShipConsole freight rating application that can be accessed right from there.
With rate shopping software, shippers can choose between multiple carriers based on cost and transit time. This allows shippers to compare Parcel and LTL carriers in real time. Shippers can find the best option fast with access to the most important shipping information all in one screen.
ShipConsole can be integrated with systems running on Oracle Platforms or other ERP Systems. Request a demo and see how ShipConsole can transform your shipping operations with cloud shipping software.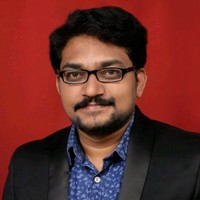 Pavan Telluru works as a Product Manager at ShipConsole. He brings over a decade of experience to his current role where he's dedicated to conducting product demos to prospects and partners about how to organizations can efficiently manage their shipping execution process. He also leads marketing efforts at ShipConsole.