ERP systems like Oracle E-Business Suite provide excellent tools to manage Finance, HR, Customer Service and more. One area where many ERP systems are lacking, however, are the tools needed to properly manage Transportation and Logistics needs. In order to overcome this, many businesses are integrating their ERP with shipping software to increase efficiency of shipping operations. A survey conducted by the Ohio State University concluded that businesses are beginning to realize that ERP systems on their own can no longer handle their shipping and supply chain challenges.
Shipping Management Software can help your business save time and money while increasing customer satisfaction. Benefits of integrating ERP's and ShipConsole Multi Carrier Shipping Software are explained below.
Increased Automation
Oracle Shipping Software provides high degree of automation – the first way it accomplishes this is by providing a single easy-to-use interface to shippers. The ShipConsole interface does not require users to manually enter shipping details into multiple systems like UPS, Wordship, or FedEx Ship Manager. This information is simply processed with no manual effort by following custom rules setup for your business. Shipping data flows from Oracle to the shipping interface, weight is read from a scale and order data is sent to carrier systems in real-time and updates Oracle with freight charges, tracking numbers and other critical data that needs to be stored in the ERP. Shippers can work in a single screen to process domestic and international shipments which increases their productivity.
Enhanced Customer Experience
Although ERP systems traditionally contain customer relationship management tools, Multi-Carrier Shipping Solutions enhance the customer experience in a different way. Your shippers or customer service personnel can now see the real-time status of package delivery so questions can be answered quickly. All shipping data is available on one screen so they no longer have to login to multiple sites for tracking. ShipConsole will also send proof of delivery document in real time.
Live package visibility can lead up to 40% less calls to your Customer Service department. With Oracle shipping software you can send email notifications to customers when delivery has been completed. ShipConsole allows any business to manage shipping operations reliably from one place, Multi-Carrier Shipping is key to your customer happiness.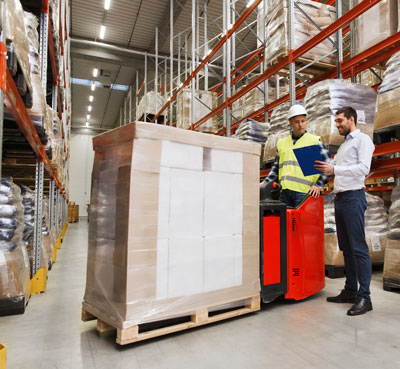 Better Visibility
ERP systems provide a great level of visibility of operations company-wide, but don't offer as much detailed information about shipping data. Shipping operations can be improved by better leveraging transportation data. Effective use of transportation-related data can drive substantial improvements in operational performance. Our Multi-Carrier Shipping Software provides reporting capabilities with dashboards that shows how many shipments are sent using a particular carrier or service level, what costs were involved for shipping, and whether shipments were delivered on time. These reports give visibility into shipping spend and can be key to making the right decisions to cut costs. Businesses leveraging these solutions understand supply chains must be able to adapt quickly in a constantly changing marketplace and analyze carrier performance to continuous improvement through Key Performance metrics.
Combining ShipConsole Shipping Software with your ERP fills the gap that ERP systems have with shipping operations tools. Companies may need to move away from looking for a single system and instead focus on finding efficient and compatible systems to work with multiple major carriers and enhance overall process.
Typical post installation ROI on multi carrier shipping system is within a year. Get a free assessment to find out how much you can save.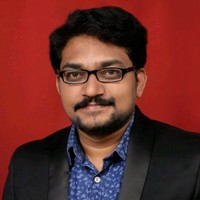 Pavan Telluru works as a Product Manager at ShipConsole. He brings over a decade of experience to his current role where he's dedicated to conducting product demos to prospects and partners about how to organizations can efficiently manage their shipping execution process. He also leads marketing efforts at ShipConsole.